Entries by Joel


Sticky: Please sign the guestbook so that we know you've been here! We'd love to hear from u!


Thursday, 31 December 2009 - Left for Dead on New Year Eve
"It is inevitable" - Agent Smith, Matrix

It was always how long I could deny myself. It was only a matter of time...

I finally bought the game Left 4 Dead 2 today! :P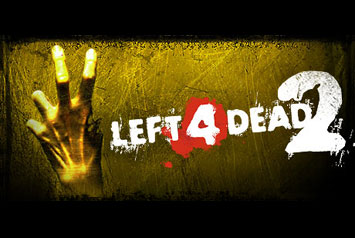 Zombie apocalypse first person shooter (FPS) game

Desmond and Min Hui have been raving non-stop about the game and asking me to get it so that we can all play co-op online. So a New Year's Eve lunch with Cheng How and Desmond, at "of all places" Funan Centre, sets the stage just fine for me to buy the game!

Hans and Stevan enjoyed the game too, after I installed the game in the evening to let them play. :)

It was BBQ dinner at Boon Teck's house after that with the guys. Got the chance to see Boon Teck's baby and catch up with the guys. We had to leave about 10plus as gotto go home to bring the kids to see the New Year Eve's fireworks!

We made our way to Marina Boulevard and there were lots of of people around too. Unfortunately the open space that used to be there was off-limits now due to construction. We ended up on the streets of Marina Way where it is less crowded but with a good view as well.

On the stroke of midnight, the fireworks show begun! It was really awesome! The kids loved it too.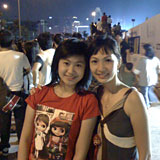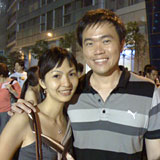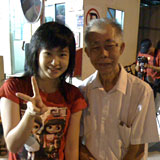 Happy New Year!


Tuesday, 29 December 2009 - A Peek at the Skybridges @ The Pinnacle
After a morning visit to HDB office and an afternoon reno discussion with Marc, in the evening, we signed up for the "tour" of the Pinnacle's Skybridges, even though access will be made available from Jan 2010 onwards, heh.

The lift took a while to ascend to the 50th floor and everyone was excited to see what's in store. Lo and behold, as we stepped through the full height turnstile, it was an impressive sight! The scenery from the 50th floor is really fantastic, providing a 360 degrees view of Singapore. Landscaping on the skybridge itself was nice too!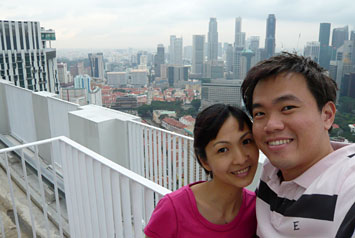 At the top of the "world"!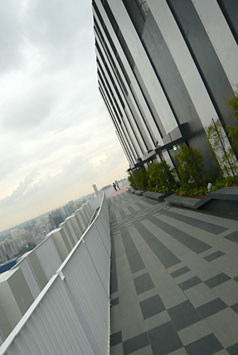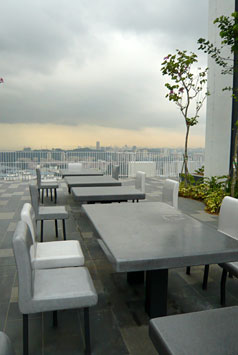 The skybridge of [email protected] Sky-dining?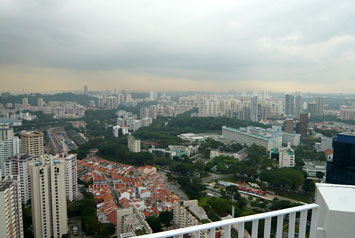 Splendid view from the 50th floor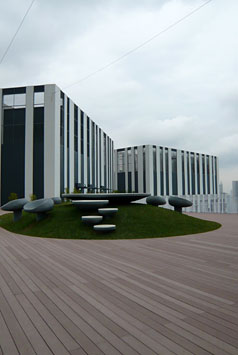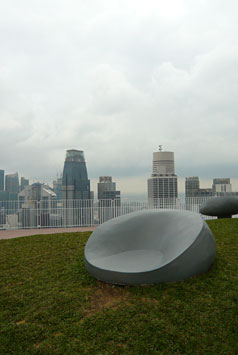 Landscaping at the 50th floor skybridge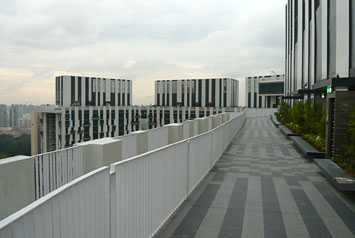 All seven blocks are linked together by the skybridge

We spent a fair amount of time walking round the seven blocks before going down to the 26th floor skybridge for a look. Heh, after seeing the impressive scenery from the 50th floor, 26th floor was nothing much to shout about. But it does boost an outdoor gym and a jogging track. Cool!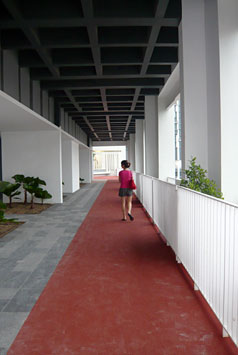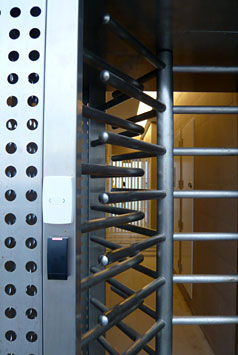 Jogging track on the 26th floor skybridge The full-height turnstile

We left the skybridges about an hour later, feeling really happy and glad to be a resident here. Can't wait to move in!


Monday, 28 December 2009 - Kids' Day Out 3
With no letting up on the kids' fun, we're out for ice skating in the morning! Gee, I haven't skated in years! Hope I still know how to move and don't fall fall!

We arrived at Kallang Leisure Park about 11am and wow, the place is crowded. The kids have skated before in KL, I heard. Josephine was able to skate quite steadily. Stevan was more woobly (probably cos his skating shoes were so "cool" loose!) and preferred to stay at the sides. Hans.... whatever skating technique, right or wrong, he was happily charging around the skating ring, heehee!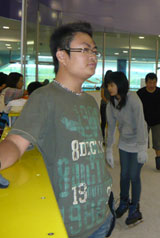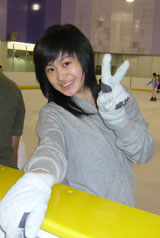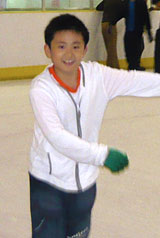 Iceman Steve Pretty Pipin Hans the Charger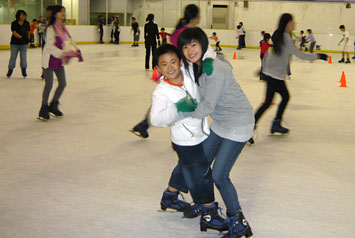 Tango on ice :)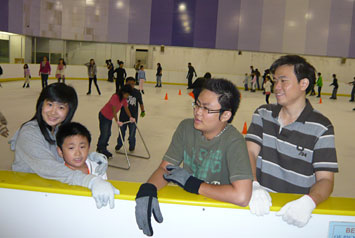 Alrite, enough workout for the morning

After dropping my mum off and fetching Lydia from the office, we had lunch at Ichiban Boshi @ Great World City.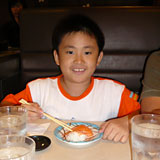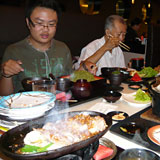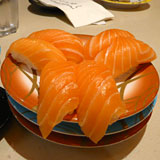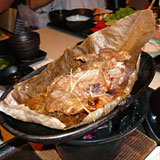 In the evening, we went to Vivocity and had dinner at Carl's Junior, some shopping and photo taking. It's been a nice day out with the kids!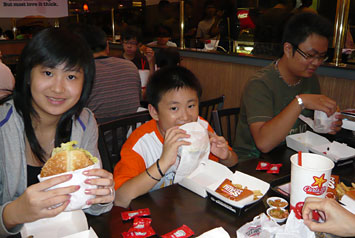 Carl's Junior @ Vivocity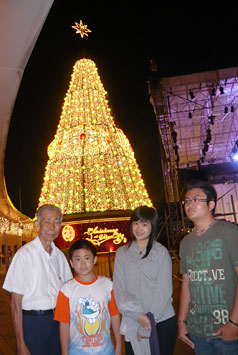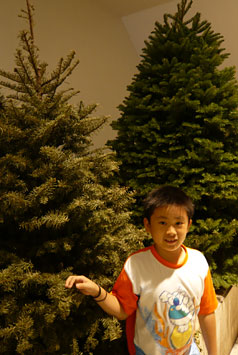 Big Christmas tree @ Vivocity Hans with real Christmas pine trees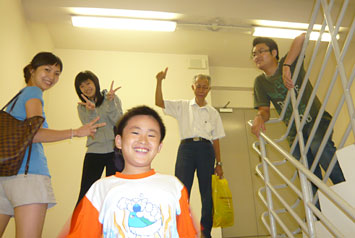 Staircase can be fun too!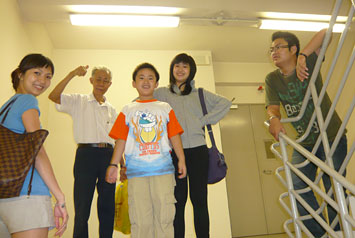 Generation 3!


Sunday, 27 December 2009 - Kids' Day Out 2
Skipped church today, heehee. :P

We took the kids to Vivocity to catch the movie, Avatar. Well, we needed to continue with the flat defects checking, so what's better than a good long movie?


Saturday, 26 December 2009 - Kids' Day Out
On a Saturday morning, we went to Snow City! Wow, this place has changed. They no longer allow you to bring in your own camera. And the free play snow area has been replaced by "photo stations". We went on the snow tube ride about 2 times and it was enough. The queue was long, the ride was thrilling but the tube was in very bad shape and you're left clinging desperately on the rubber tube, sliding on ur butt

But it was still fun experiencing freezing temperatures again. :)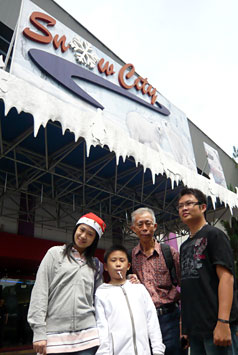 The warm sunshine outside Snow City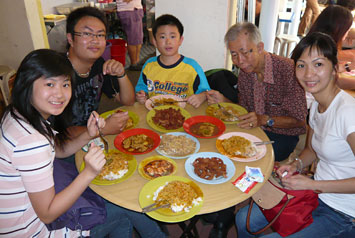 Lunch was curry rice @ Beo Crescent! Stevan's favorite!

We dropped off the kids at home for a few hours as we returned to our flat to continue labelling the defects. The parquet flooring was a major cause for concern.

In the evening, we went to Maruta Ramen @ Liang Court for dinner. And it was Haato ice cream after that, heehee!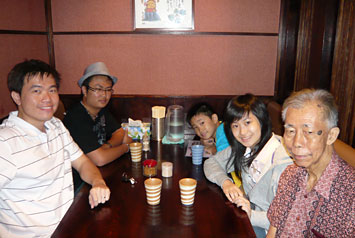 Itadakimasu!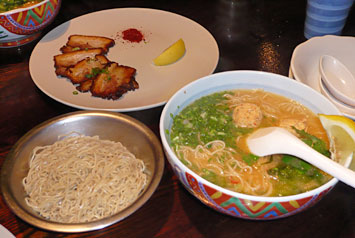 Oishii!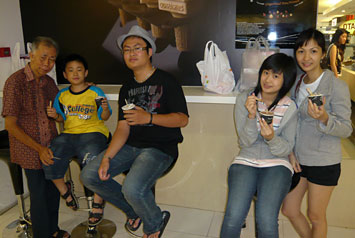 Ice cream again! Hans is coughing!


Friday, 25 December 2009 - It's Christmas!
Merry Christmas!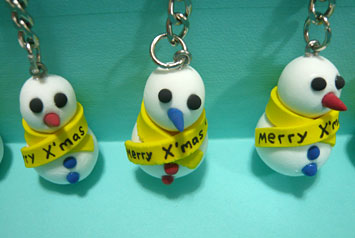 Our Christmas gift-away 2009

We went to church early in the morning. After the church service, we met up with Lydia's family and went to Orchard for some shopping and sight-seeing.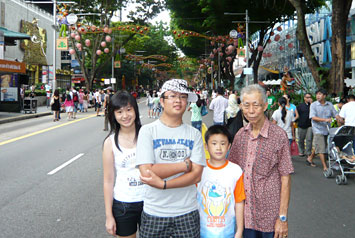 Taking Orchard Road by storm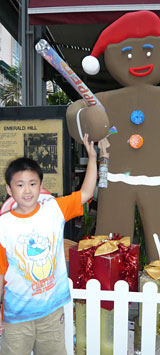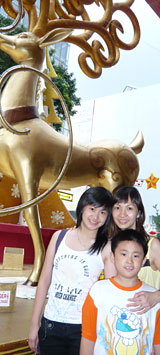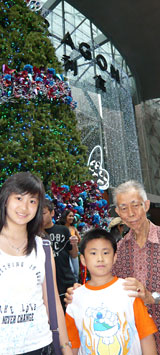 Having fun in Orchard Road

After that, we brought them to our new flat also for a first-look at our un-renovated, empty future home. I think they liked the place!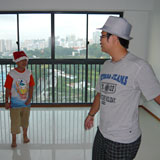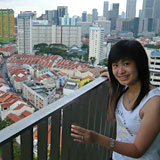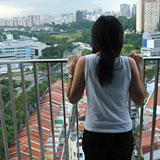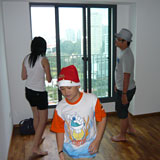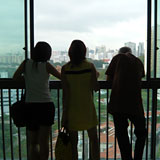 At our new flat at [email protected]

In the evening, we went to Adam Road Food Centre for nasi lemak! The kids loved it. To wrap up the meal, we had ice cream at Island Creamery! Stevan was really looking forward to it, hehheh.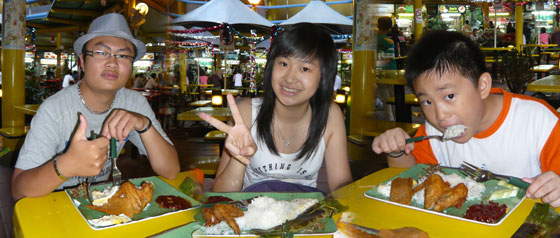 Thumbs up for Adam Road's nasi lemak!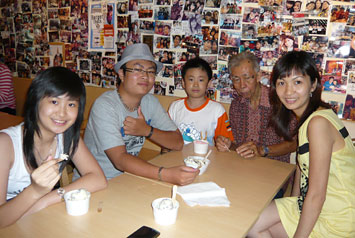 And for Island Creamery too!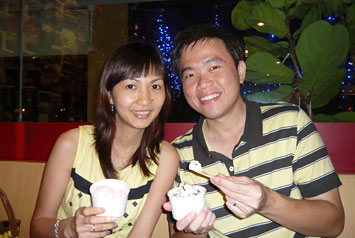 We love ice cream as well

---------------------------------------------

Oh! Novita gave birth to a baby boy! Congrats! Boon Teck has certainly gone beyond Goal2010! Callan, a Christmas baby he is.


Thursday, 24 December 2009 - Meet the In-Laws
It's half day on Christmas Eve! We met Soo Kee and Christina for lunch at Boon Tong Kee before bringing him to Pinnacle for a look at our new flat.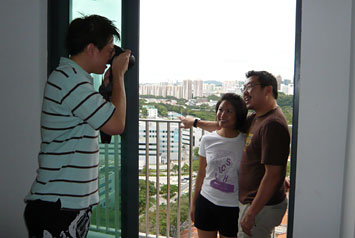 Our first visitors!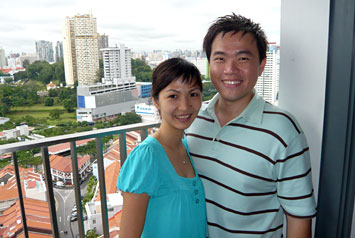 Happy owners at [email protected]

We didn't stay too long, as gotto rush to the airport to meet Lydia's dad and her niece and nephews, Josephine, Stevan and Hans. They're here for a short holiday!

Since Lydia's dad likes duck, we met up with my parents later for dinner at the popular duck stall at the back of my parent's house. Kuay chap!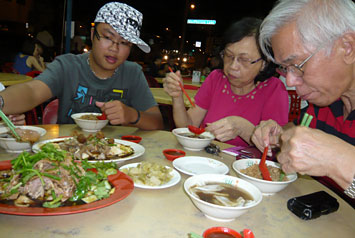 Kuay chap at MacPherson Road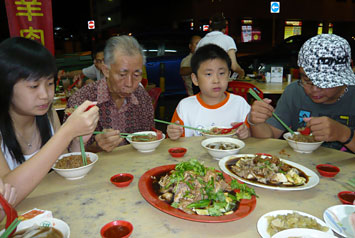 Fast food another day!

After dinner, we took them on a drive through Orchard to see the light up. Welcome to Singapore!


Wednesday, 23 December 2009 - Keys to Our New Flat!!
After 5 years of waiting, we've finally gotten the keys to our very own HDB flat!

The key collection appointment is in the late afternoon at HDB Hub @ Toa Payoh. We were really excited that this day has finally come! We had to go through lots of documents with the officer, sign the many documents and our CPF were totally wiped out.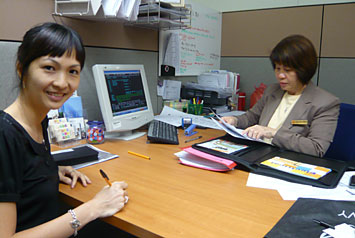 Doing the paper work with the HDB officer for our new flat!

And finally after about 30 minutes of paper processing, she handed the keys to us! Woohoo!!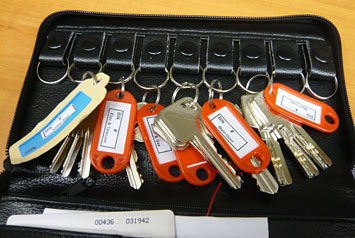 The keys to our first and very own HDB flat!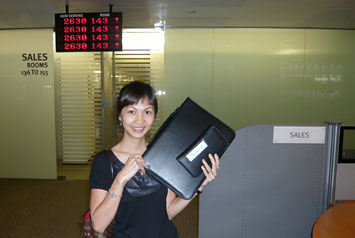 A very happy flat owner!

We went down immediately to check out our new flat Pinnacle @ Duxton, at Cantonment Road. We were like excited little kids, heehee!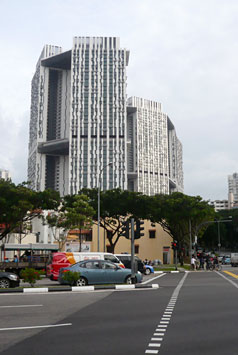 Walking over from Outram MRT At the entrance to our new flat :D

A sense of "wow" overwhelms us once we got in. This is our flat and our future home! Everything is so new, white and sparse. The living room looks much bigger than expected, though the bedrooms and kitchen seems smaller. Can't wait to see this place transform into a home!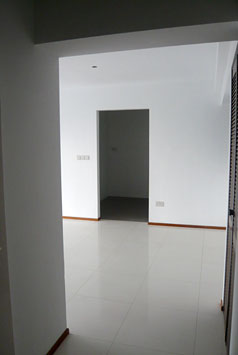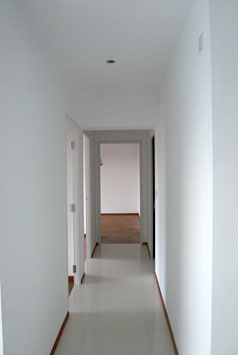 The first sight that we see upon entering The passageway to the rooms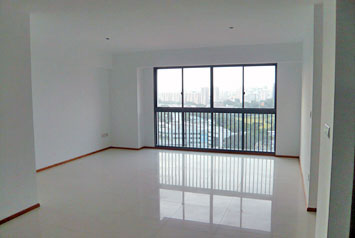 The living room. Nice!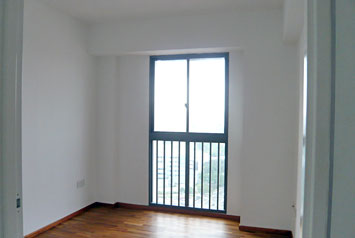 Bedroom1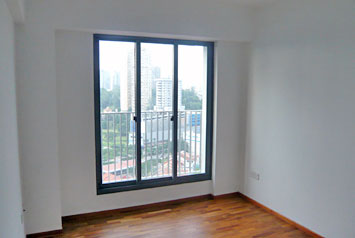 Bedroom2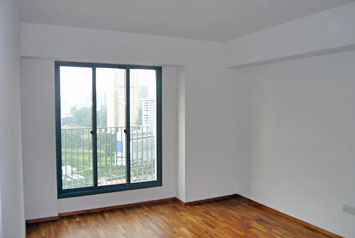 Master bedroom



Entrance to the kitchen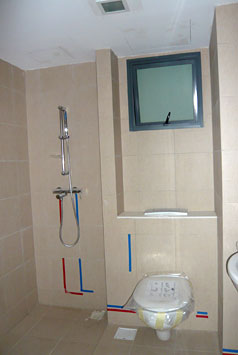 Yard area and air-con ledge Common bathroom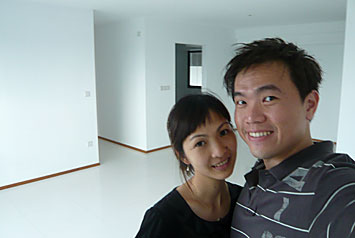 The excited and happy owners!

The view from our unit is fantastic! Overlooking the Chinatown area, there's no high buildings to obstruct the view!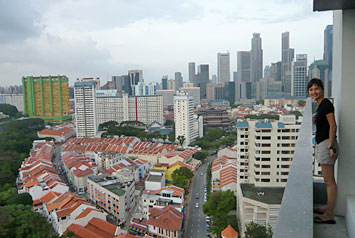 Fantastic view from our flat

My parents were eager to see the flat too and we waited for them to pop over. By the time they came, it was already dusk. But it doesn't matter as we had brought along a torchlight, and we also got to see the night-view from our flat. Really nice!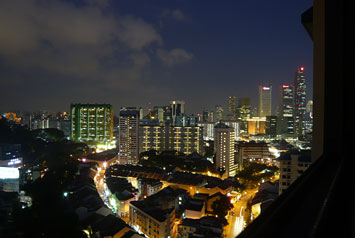 Night view of Chinatown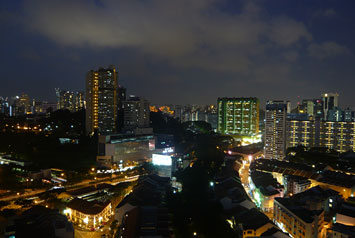 Another night scenery of Chinatown

Thank God that our long wait for our flat is finally over! A new chapter in our lives awaits!


Tuesday, 22 December 2009 - Interior Designer Change
For the past couple of weeks, we have been in discussion with our ID Richard, as he offered the best value for money, though he lacks creativity in his ideas as he's more of a contractor. But past few days turn of events (no show, lack of efforts) left us to search for an alternative ID and I informed him via SMS of the action we had taken as he had been trying to reach us after his no-show.

Shockingly, he got angry and accused us of fooling around and being insincere!

Me:
Hi Richard, sorry, we were on leave yesterday. We were at Pinnacle yesterday n met an ID who offered an intriguing lego-theme concept tat caught my interest. I'd like to hear them out first, if tat's fine wif u

Richard:
Means tat you engage another ID right?

Me:
Have not engage, but will see their designs first

Richard:
Its ok with me for you to engage other ID.But for yr info, at the begining i dont quite like to offer quote to you cause only non sincere peopld wil take Homeguide quotation for other ID comparison (and now keep asking me to amend drawing while you hunting for another ID.)I hv seen lots of customer but u r the special 1. I sincerely hope that you dont fool around with the ID at yr new house that you meet Young Man.

Me:
Richard, u r unique too. I dun wish to say anymore. Lydia will reply to u.


I am someone who hardly get mad or angry. But his incredible remarks really left me seething with anger. I wouldn't have let him get off with it., if not for the fact that there's a friendship between my wife's ex-guardian and his wife. For the sake of my wife, I let it go.

The fact is, he has hardly done anything, apart from producing 2 sets of 3D drawings (which we paid $200 for and which were utterly uninspiring). On our part, we had spent time in the library researching for ideas, spent the night before the no-show appointment sketching design ideas, and even tried to learn how to use Autodesk 3Ds Max Design so that we can help him generate the 3D drawings which he outsourced.

And he has the cheek to say that we're fooling around.

On the bright side, I am glad and relieved that we had almost signed him but didn't. It reaffirmed that the decision to question his ability and switch ID was the right call, as it revealed his innermost thoughts, which from the beginning he was already biased against us.

My wife felt bad that she had pushed really hard to convince me to choose him and it turned out this way. We gave him chance after chance to deliver, but in the end, I suppose what you pay is what you get. A contractor can't be an ID.

It's a pity, cos he seems like a nice man. But his business-sense has got to be called into question; 1) Pissing the customer off. 2) Thinking that the customer should not be comparing quotations.


Monday, 21 December 2009 - Soo Kee is Back!
Our good old friend Soo Kee is back for holidays from Sweden! Oh, this time with a gal too!

We met up for lunch with Soo Kee, Christina, Terence, Wai Seng and Elaine for curry rice at Beo Crescent. A meal that he definitely must have, hehheh. It was great catching up with him again, together with his mysterious gal!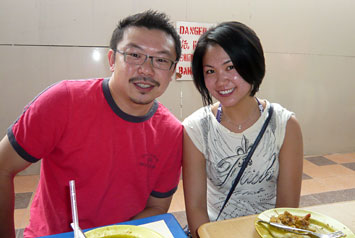 Soo Kee & Christina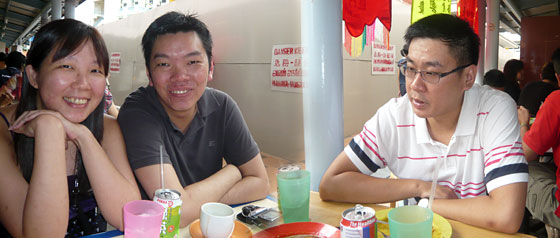 Elaine, Wai Seng and Terence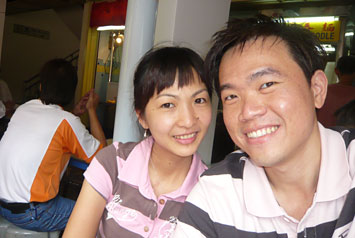 Lydia & Joel

After lunch, I managed to sneak in some gaming time and completed Left For Dead! Check out the awesome Left 4 Dead intro movie below:



In the afternoon we met up with Marc to have an alternative as our ID as we're getting pretty worried about the other ID's capability.

In the evening, we met up with the rest of the gang for dinner at House Of Seafood @ Yio Chu Kang Road. Gee, if I didn't read up earlier on its location, it won't be easy to find! The food was good and the company too!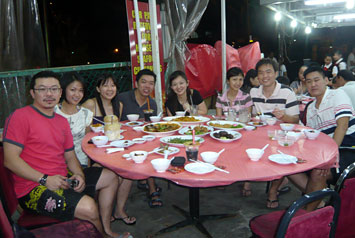 Seafood dinner @ House Of Seafood


Sunday, 20 December 2009 - A Milestone in Revival Centre Church!
On 25 Nov 2007, we had our last church service at Moulmein Rise before we moved to Yio Chu Kang as the church building was tore down and rebuilt from scratch.

And today, 2 years 2 months later, Revival Centre Church is back at Moulmein Rise! Woohoo!!

The church building is really beautiful! We were on usher duty and Francis asked us to come in at 8am. So we got the privilege to park our car in the building's limited carpark lots. The sanctuary is really big and spacious too. With a basement and a sky roof on the 4th floor, it is truly God's blessing that our congregation has managed to accomplish a project like this!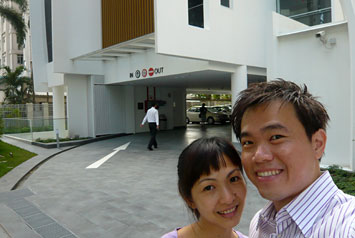 Very excited and happy to be in our new church @ Moulmein Rise

After church, we caught the show Avatar with the guys at Lido. Wow, the 3D effects are superb! The movie was specially designed for 3D, which made the effects amazing. With a good story line and almost 3 hours long, I must say it's a fantastic movie by James Cameron.

After the movie, we went to Golden Mile Tower for steamboat, satay and chicken rice! It was really fun eating and chatting with these guys.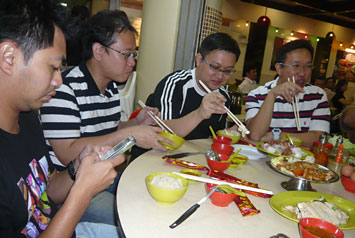 Kian Pang, Louis, Eric, Andrew...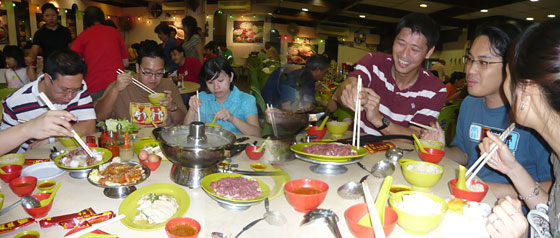 Andrew (again), Boon Teck, Novita, Cheng How, Tzin Mein, Lydia. I'm not in there!

After dinner, we crossed the bridge to Golden Mile Food Centre for desserts and more chit chats and laughter. Oh boy, we should do this more often. :)


Saturday, 19 December 2009 - X'Mas Dinner
It's early Christmas dinner at my parent's place today!

In the afternoon, we went to Cold Storage at Tanglin to collect the turkey and ham set that we had ordered earlier. First time ordering a turkey. When we opened the basket, was surprised to see that the turkey is shrink-wrapped, cold, and the stuffings in a separate container. I thought the turkey is cooked and ready to eat! No???

Thank God we decided to collect the stuffs early instead of collecting on the way to my parent's place! The oven was quickly prepared and the turkey just barely fit into the small oven! In no time, the whole flat smell of turkey!!

When we arrived at my parent's place, Uncle Nick & family, as well as Cheung & family were there, together with Jason and Fenny too. It's fun to have a big relative gathering with nice festive food!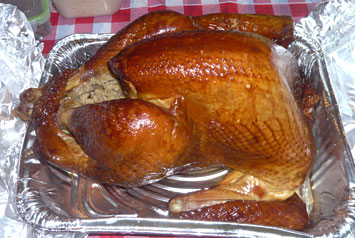 Our first prepared turkey!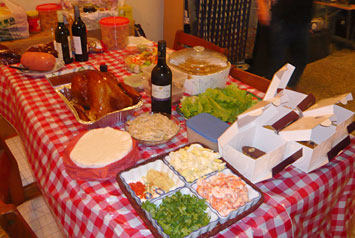 Ham, turkey, po piah, sushi, desserts, wine...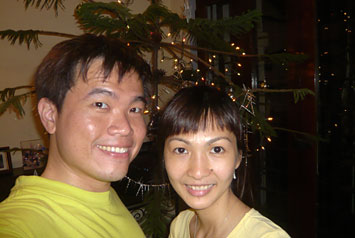 A botak, but live Christmas tree in the background

After the nice Christmas dinner, we took a slow drive through Orchard Road to soak in the atmosphere. The roads were jammed but we didn't care, as we admired the light-ups and watched the crowd on the streets.

And to wrap up this fabulous evening, I played Left For Dead till 4am! Must complete the campaign!! :P


Wednesday, 16 December 2009 - Hayley's Wedding
Our ex-Tetra Pak colleague Hayley Seah is getting married today! The wedding dinner is at The Regent. We went there with Wai Seng and Elaine, and met a number of ex-colleagues too, like Gim Wee, Adeline, Veron, Terence, Chuen Kiat, Sherry, Hendra and Edwin. Had fun catching up and chatting with them!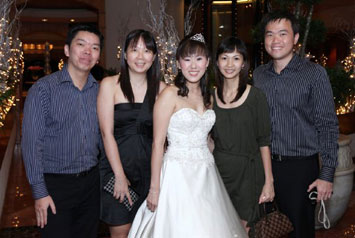 Photo with the bride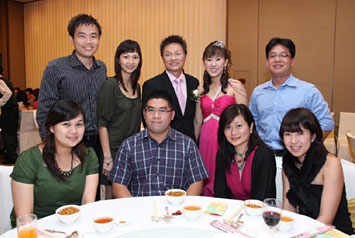 The classic wedding table photo


Tuesday, 15 December 2009 - Hooters, Geylang & Prawn Fishing
Our big boss Francis from Houston is here since last week and we took him out for some local experience.

Well, Hooters for lunch isn't really local, but we figured we'll let him feel at home in the day time before the night activities, heh. In the evening, it was prawn fishing at the former Singapore Badminton Hall @ Guillemard Road. First time I'm doing prawn fishing! The 2-3hrs (shared sticks) there, I only caught ONE prawn, and it was controversial too; I took over the stick from Ken Ong and 5 seconds later, I yanked out the prawn.

Next stop was at Geylang for the beef hor fun and frog porridge. Along the way, the guys took him for a drive-through along the Lorongs.

Certainly hope he enjoyed his trip to Singapore! It was great meeting him in person and certainly is a much approachable person than he appears. :)


Monday, 14 December 2009 - DIY Christmas Presents
After the weekend Bintan trip, we're off today to recuperate and laze at home, as well as to work on our own DIY custom-made Christmas presents. :)

From the skills we picked up from the Japanese clay-making class, we made our own snowman keychains!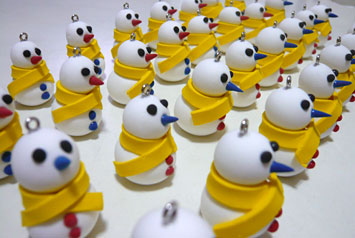 The snowmen got into formation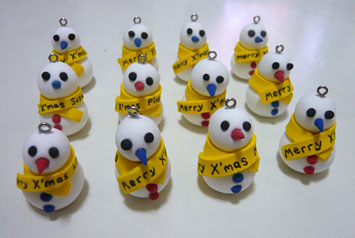 The elite snowmen unit

My hands and eyes are tired from making more than a hundred tiny round balls! But it's fun and exciting to make something out of nothing! :)


Saturday, 12 December 2009 - Ahoy Bintan!
It's a weekend team building trip to Angsana Bintan Resort!

As the coordinator for the event, I think it went down pretty well and all of us enjoyed ourselves. Looking forward to next year!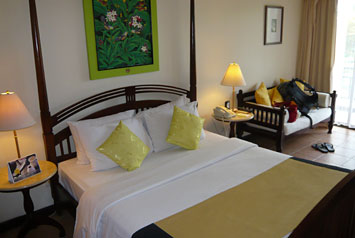 Our room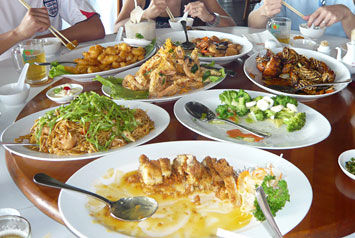 Lunch at The Kelong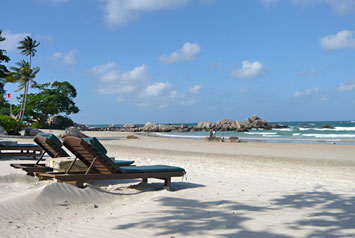 The relaxing tranquility of the beach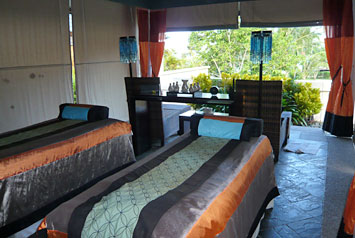 And relaxing at the acclaimed Angsana Spa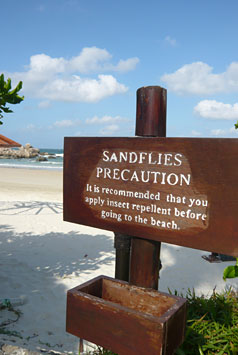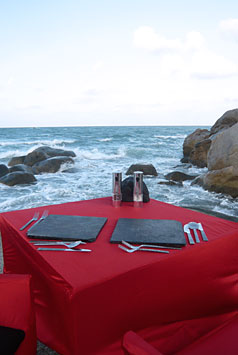 Back to the beach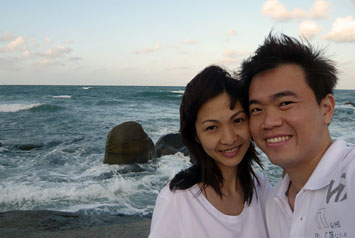 Nothing quite like the breeze and crashing of waves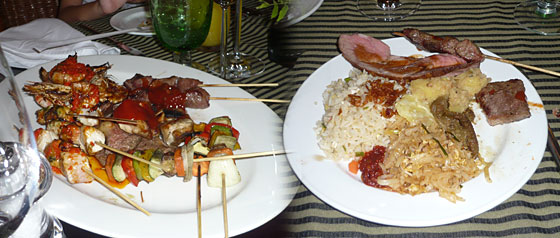 Delicious food at dinner time!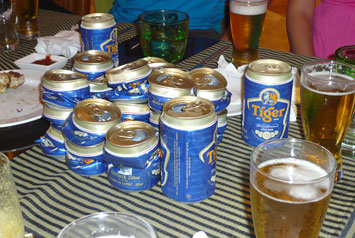 And lots of drinks!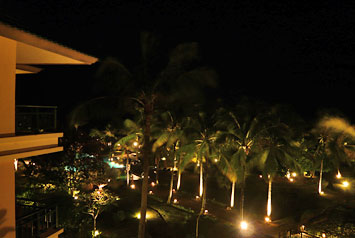 View from our balcony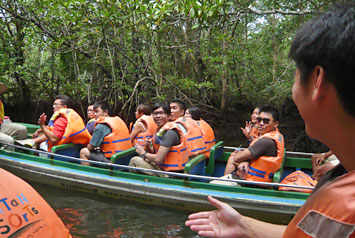 A tour in the mangroves the next day!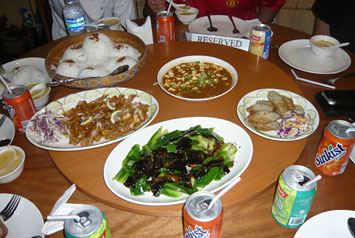 Lunch (and foot massage) at Pasar Oleh Oleh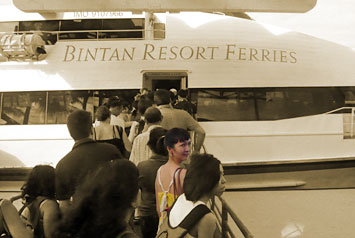 Farewell Bintan!


Friday, 11 December 2009 - Taka with Cheng How
Lydia's working OT today and I was planning to go Orchard to Art Friend to grab some items. Cheng How was free, so we went down to Orchard together. The dude have not tried the tonkatsu at the small eatery at Takashimaya basement?? So we had our dinner at Romankan Yokohama. Their tonkatsu is really tender on the inside and very nicely done. Eating the mountain of vegetables that comes with the meal, I always think of rabbits, heehee.

We spent some time in the arty section of Ngee Ann City and I bought a special black pen and a test tube. For a Christmas gift project. :)


Thursday, 10 December 2009 - Planet51
Lydia's corporate customer gave out free tickets to the movie Planet51, screening at Lido today. With drinks and popcorn too! Nice!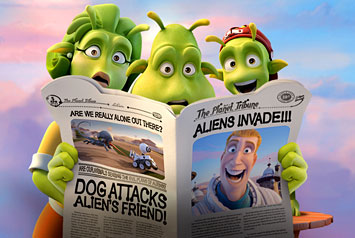 Meet the green people

Planet 51 is an animated comedy, where an astronaut found himself being pursued as an "alien" on an alien planet. Pretty happy storyline that keeps the kids and adults entertained. I certainly enjoyed it. :)


Sunday, 6 December 2009 - The Library & Zombieland!
We went to the library after church to research on ID designs to help our ID. He's not the creative sort, you see. I grabbed a book on Autodesk 3Ds Max Design too. Hopefully I can produce the 3D drawings if he can't. So much to do...

In the evening, we caught Zombieland with the boys! Man, the show is the best, haha! The comedy movie features 4 people as survivors of a zombie apocalypse. Just like Left For Dead 2, woohoo! Anyway, Columbus, the main dude, has a set of "rules" to keep himself alive and the 4 of them embark on a zombie journey together.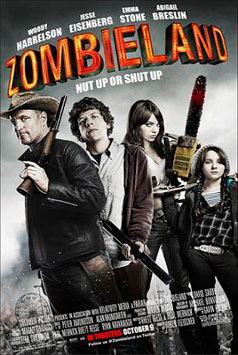 Rule #2: Double tap

You know what? The finale took place at... an amusement park! Just like L4D2's Dark Carnival campaign! I am really in the mood to kill zombies!


Saturday, 5 December 2009 - Time for a Haircut
It's taking a longer time to style my hair and harder to make it spiky. :P

So after futsal, we went for a haircut at our regular hairstylist at Headquarters Salon. The head feels so much lighter after that, hehheh.

We went to Kiddy Palace @ Toa Payoh to shop for some Christmas Presents before eating at the popular duck stall. The duck's nice, but the char siew seems to have lost its kick. Think the one at Redhill Food Centre is better.


Friday, 4 December 2009 - L4D2 LAN gaming!
Together with Min Hui, Desmond and his girlfriend Faith, we went to Game Haven after work to play Left For Dead 2 (L4D2)! We signed up as a member ($10/yr) so as to enjoy the member's rate of $2/hr, which also includes 3hrs of free gaming time.

Set in the zombie apocalypse, you play as one of four new survivors in L4D2. The wonderful thing about this game is the ability to play in cooperative mode together with friends! Unfortunately Game Haven's arena computers do not have headsets, and we were also not able to sit in a row, so communication was quite non-existent. Coupled with playing in entirely new maps, it was tough even at Normal difficulty! Tried three attempts at Dark Carnival's finale campaign and we still couldn't clear it, haha.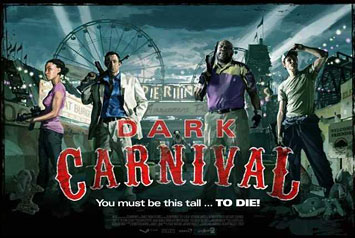 The rock concert awaits!

I'll be back! One hell of a fun!!


Monday, 30 November 2009 - Botak Jones
While we were working, Lydia sister was at Vivocity for more shopping, heehee.
After work, we went to Botak Jones near CMPB for dinner. Hm, the change the menu style, where you now order your sides separately. I think they over-expanded and lost that X factor. Well, at least we don't have to worry about long queues anymore.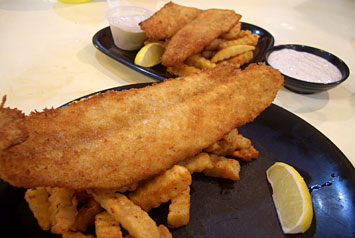 Fish and chips @ Botak Jones


Sunday, 29 November 2009 - Weekend with Sister-in-Law 2
Orchard: checked
Suntec: next!

After having Lana cake for breakfast, we set off for Suntec City for... horrors of horror, another full day shopping till dinner time at Kuishinbo!!

After accompanying them for a while, I wandered into Toys R' Us for a walkabout before heading to the game arcade. Wow, so many new games now, I've been seriously out of touch. Time Crisis 4... Back in the hay day, I could complete Time Crisis 1 & 2 with "1 token". 3 was tough, with the introduction of the new multi-weapon gameplay, which is also present in 4.

With a lack of experience, I was happy standing there and watching people play, not just Time Crisis, but other shoot them up games. Was watching one guy and a boy play House of the Dead when the boy's mother came over to me and asked if I'd like to take over the boy, cos he's late for church service, haha! I gladly did. :)

After spending hours on my feet in Suntec, it was realy great to be sitting down in Kuishinbo and tucking in into good Japanese food. We really whacked the snow crabs! The resturant also played a birthday song for made a simple "birthday plate" for the birthday girl.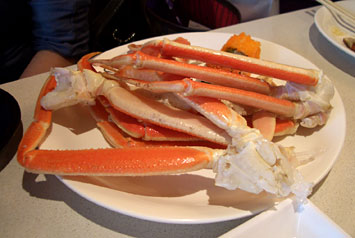 Snow crabs!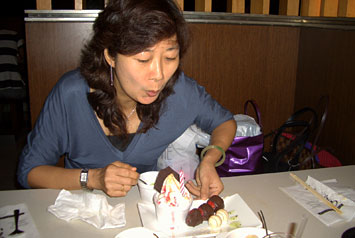 Happy birthday!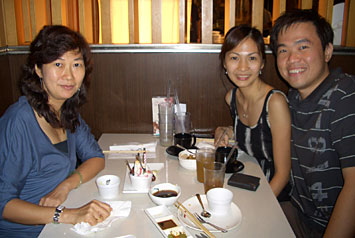 Fabulous meal at Kuishinbo


Saturday, 28 November 2009 - Weekend with Sister-in-Law
Despite a full day of shopping yesterday, early in the morning, before my futsal game at 11am, I made a detour at Orchard to drop Lydia and her sister to continue her shopping! Must thank her for contributing to Singapore's economy, haha!

My brother Jason joined in the futsal for a short game today! Pity he couldn't stay longer and he was already very late for his appointment, hehheh. It was fun playing with him again. Reminds me long, long, long time ago when we used to play together with the church guys on Sunday. It would be fun if the church can organise something similiar.

After the game, I went to collect the best chocolate cake ever, for my sister-in-law's birthday tomorrow: Lana cake! They still make the best chocolate cake, I'd say! The standard is still there, though the price keeps creeping up, ha!

The ladies were loaded with shopping bags by the time I pick them up in the afternoon! In the evening, we had dinner at Marutama Ramen, followed by ice cream and sat on the river banks of the Singapore River overlooking Clarke Quay.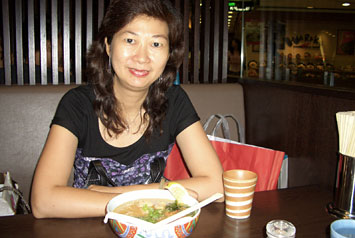 Having a bowl of aka ramen @ Marutama Ramen

Back home, at the stroke of midnight, we brought out the birthday cake and sang her a birthday song. :)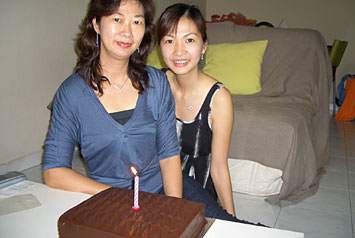 Happy birthday sister Sonny!


Friday, 27 November 2009 - Long Day in Orchard
I put on my most comfortable shoes, cos today is gonna be a long day in Orchard. Shopping, shopping and more shopping for Lydia's sis!

We set off in the morning at 10am, visiting numerous malls, breaking for lunch at Crystal Jade Korean restaurant at Centrepoint, before continuing with more shopping till dinner time. We went to Ikea for dinner, as well as to shop there.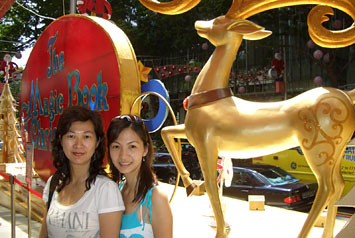 At Centrepoint

This Hari Raya Haji certainly didn't feel like a holiday to me, ha!


Thursday, 26 November 2009 - Only for My Sis-in-law
The guys are having a LAN gaming session tonight. Of all the days, they gotto choose the day that Lydia's sister Sonny is flying in! D'oh!!

My wife said I can go play. On one hand, I really want to join them to play Left For Dead. On the other hand, the angel inside of me is telling me to do what is "right". Oh heck, I think I'll be guilt-stricken if I go play, so I gave up LAN gaming and exchange it for a night drive to the airport and a chicken rice dinner at Loy Kee.


Monday, 23 November 2009 - No More Paper Weekend License on Windscreen!
Effective today, LTA has done away with the cumbersome weekend paper license and gone electronic! Gone are the days where I have to plaster an A4 size paper on the left side of my windscreen! Yay!

An e-Day license can now be bought with great flexibility, like in advance, and even the day after. Fantastic! Thumbs up for LTA!


Saturday, 21 November 2009 - District 9
Not about Singapore's property district, but rather the sci-fiction alien movie District 9. Friends have warned that I'll never look at prawns in the same way again after watching this show. But what the hell, I never liked prawns anyway, haha.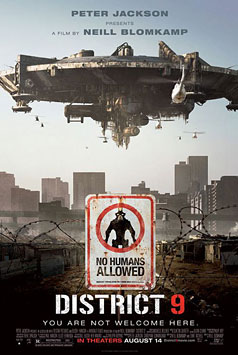 It's an interesting show really. It's about aliens being refugees on Earth and humans wanting to relocate them to another location. The man in charge of the relocation got himself contaminated with alien DNA while serving an eviction notice and he soon realises he has to rely on the aliens to save himself from the humans.

Fascinating show. I don't get the prawn thingy though.


Thursday, 19 November 2009 - Car Servicing
The car is starting to make screeching sound when starting up, and there's a strange odour when the air con is turned on also. Time for servicing!

Being a weekend car, we have to wake up really early to have the car at the Mitsubishi service centre by 7am. And then wait for the technician to show up before we took a bus to Liang Court for breakfast at McDonalds.

Well, once in a while, having to wake up early and having breakfast with my wife at Mac is worth the effort!


Sunday, 15 November 2009 - Evangelion: 2.0 You Can (Not) Advance!
The movie has finally arrived in Singapore, woohoo! We caught the movie together with the guys. Kian Pang and Tzin Mein were there of course. The two are much more fanatic Evangelion fans compared to me!

I think the movie was good. But if you haven't watch the Neon Genesis Evangelion TV animated series and Evangelion 1.x, it's not easy to grasp what's happening and why things are happening that way. The wiki is the best place to understand the story and words like NERV, Angel, AT-Field and Central Dogma! Phew!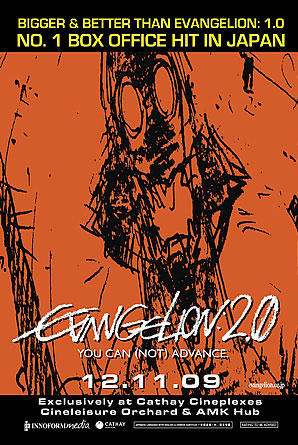 Saturday, 14 November 2009 - Durian Durian
Had a great futsal game today, playing well as a defender, contributed a couple of assists and to top it all, scored a goal too!

After the game, we went to Uncle Nick's UOB branch and opened an I-Account. Gee, the interest rate for savings is really rock-bottom low!

Durians for dinner, haha!! Our good friend Wai Seng got us 3 durians from his in-laws. As usual, they are fantastic! Lydia complained that they're nice but bitter. I like bitter!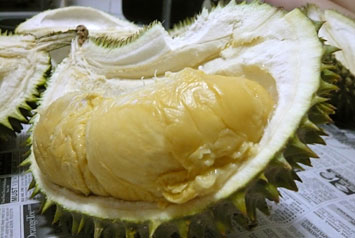 Yummy durians!


Friday, 13 November 2009 - Our Own DIY Amazing Race
It's our IT year-end event today and we organised our own Amazing Race @ Sentosa for the staff. It was really fun to see the people participating whole-heartedly, even though it was drizzling. After the event, we had buffet dinner at Silver Shell Cafe @ Rasa Sentosa.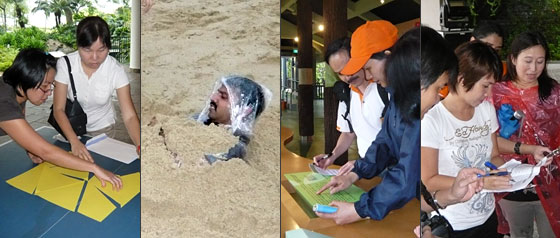 Tasks included forming a puzzle square, burying a team member, searching for answers, and more!

The Amazing Race (TAR) cards and envelopes graphics were designed by me and some participants thought we bought them, heehee! Highest form of compliment. :D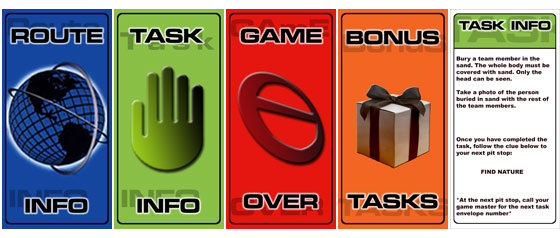 The Amazing Race game/clue cards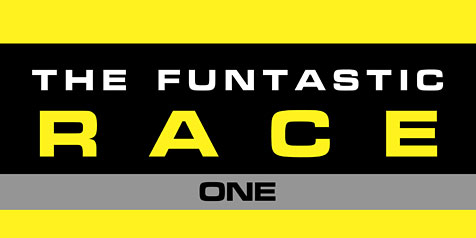 The all-familiar "Amazing Race" envelope


Saturday, 7 November 2009 - Post Anniversary Celebration
Ah, the Saturday after our wedding anniversary. That didn't stop me from playing futsal in the morning. :P

In the afternoon we met with our Interior Designer for more discussion. And in the evening, we went to Angus House @ Ngee Ann City for a splendid steak dinner!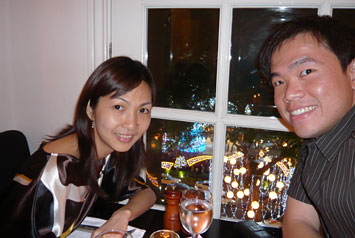 Dinner at Angus House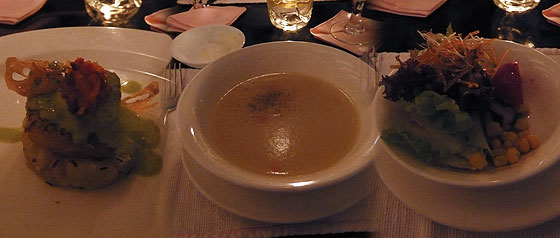 Starters!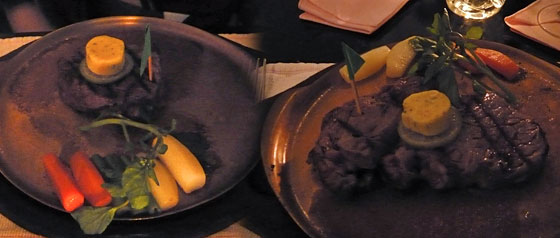 Yummy steaks!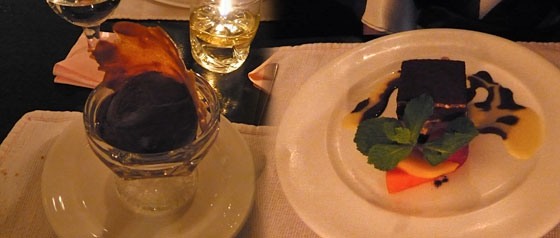 Chocolate ice cream and tiramisu for dessert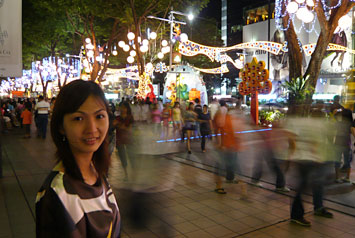 On the streets of Orchard Road


Friday, 6 November 2009 - The Accidental Couple
We finished watching the Korean drama series, The Accidental Couple. Oh boy, it's a really hilarious show! Lots of comedy moments that had me in stitches from laughing.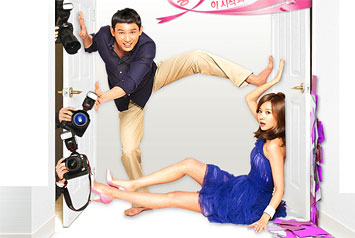 Starring Hwang Jeong-min and Kim Ah-joong

The show is about a lovestory between a postman and a female celebrity. From the moment they met, to pretending to be her boyfriend to help her out, and even a fake marraige with her, there never was an episode without fits of laughter, heehee!


Thursay, 5 November 2009 - Married for 4 Years!
Wow whee! Today's our 4 years anniversary!

With a number of big ticket expenses coming our way, we just had a simple dinner at Sakae Sushi.

After 4 wonderful years together, we know each other inside out. Even after 4 years, when we go out, we still hold hands.

Cos if I let go of her hand, she starts shopping.

Happy Anniversary!


Monday, 2 November 2009 - LAN Gaming!
Boon Teck's company, KidoTech organised an after-work LAN gaming session today! Cheng How and I are heading straight there after work to GameHaven, which is conveniently near our work place, just opposite Central.

Pretty excited about it cos I haven't gone to a LAN shop for years! Probably since Unreal Tournament way back in 1999! We're playing this game called Left For Dead. No deathmatch or capture the flag, but humans vs zombies? Unusual, but I'm game!

We had a quick dinner at Burger King though I was dying to get to the venue asap, haha. Wow, a private room awaits us, with 10 terminals and a lazing sofa with TV for Wii. Whee!!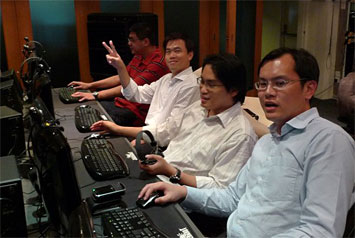 The uncle gamers!

Holy cow, L4D is fun!! We played the versus mode, which pits 4 human players against 4 zombie players. The objective is for the humans to get from one point to another while the zombies try to stop them. Super fun!! I wouldn't have thought I'd say this, but playing as a zombie is fun too! There's the Boomer, Smoker, Hunter and the Tank, each with their own special ability. My team did pretty well I'd say, cos Dennis was very familiar with the game and the maps, heh!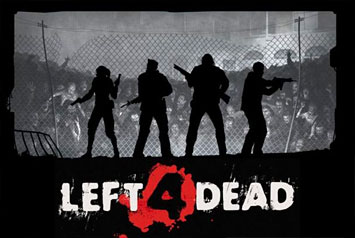 The game totally rocks man. It's a pity that I had to leave at 9.30pm due to a curfew. :P
Must play again another time!


Sunday, 1 November 2009 - Reliving Hong Kong's Cha Chaan Teng
On a cool lazy Sunday, we overslept again and missed church. :P

Instead of going to our regular breakfast venue at Ya Kun Kaya Toast, we went to this Hong Kong Cha Chaan Teng cafe that my lunch buddies recently checked out near my office along Mohd Sultan Road, Prosperity Kitchen (Mun Hang Lau).

We enjoyed the HK millk tea. The fried rice was pretty normal. The luncheon meat instant noodle... I think it's all right, just that it feels different eating it in Hong Kong.

Would we come back again? Probably, but not anytime soon.


Saturday, 31 October 2009 - No Halloween, No Goal
Today's Halloween Day! Halloween isn't massively celebrated in Singapore as compared to US. I thought it would be fun to do something for Halloween, but well, not this year.

Morning futsal still goes on. I huffed and puffed but no goals scored today. Boon Chong put me on defence duty. Was a little disappointed at not scoring, but on looking back, no goals were conceded, so it should be considered a good performance.


Friday, 30 October 2009 - Dinner at Leisure Park Kallang
Cheng How and I were working late and hey, we decided to go for dinner together. Lydia came to pick us up from the office and we went to Leisure Park Kallang for dinner at Akashabu Japanese Restaurant.

We hardly come to Leisure Kallang Park. The mall is pretty quiet, but the restaurant was crowded. The food's not too bad and we had a good time chatting with Cheng How. Well, Cheng How and Lydia engaged in some friendly debate, haha.

We gave him a ride home to Katong after dinner. Thanks for the treat!


Thursday, 29 October 2009 - Cherry Avenue Dinner with Rachel
Rachel, whom so kindly let us stayed in her Hong Kong flat while we were holidaying there, is in Singapore. Kian Pang made arrangement to meet up with her for dinner, together with Eric Yong as well.

We decided on Indian food at Cherry Avenue. Surprisingly, the place is crowded on a Thursday! Fortunately we managed to find seats and had to good time catching up with her and enjoying the fantastic Indian food. The kind owner was really nice to throw in 4 free papadum!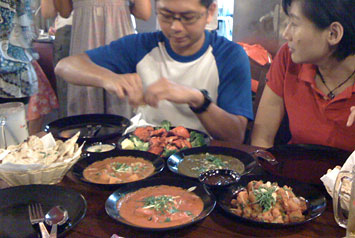 Kick-ass Indian food @ Cherry Avenue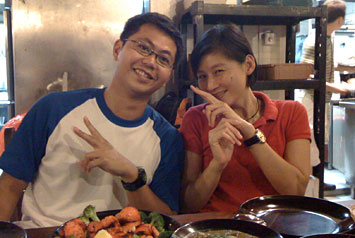 Kian Pang and Rachel

We sent them all back after dinner and got back past midnight, heh!


Tuesday, 27 October 2009 - Another Eating Entry
It's been a long time since we went to the beehoon mee stall at Commonwealth, so we went there today. The usual plate of beehoon mee and 5 chicken wings. Ooh, it hits just the right spot. Yummy! The food here is cheap and good!


Monday, 26 October 2009 - Crabs @ Mellben Seafood!
It's crab feast tonight! Together with Wai Seng, Adeline, Vernon, Kelvin & gf, we had a hearty meal of crabs at Mellben Seafood @ Ang Mo Kio.The claypot crab bee hoon is good, and the crab meat was good. Quite surprised, cos the crab seems much better than the one we last had at their outlet at Toa Payoh. I brought my camera along to take photos. But alas, battery flat! D'oh!!


Sunday, 25 October 2009 - A Sunday Afternoon
Lunch was nasi lemak at the indian mama stall at MacPherson, just behind my parent's house. I think every month or so, we come here to eat. The food's that nice. :)

We ventured into Lydia's guest room at my parent's house as I was searching for a special paper cutter. Wow, it's dusty and my Lego are spewed all over the floor. We did a bit of tidying up and recorded down the model number of my numerous Lego boxes stacked in the room. Stock check. :P

After stopping at Sim Lim Square to buy 2x 1GB RAM DDR2 677MHz RAM to improve the performance of my home PC, we went to Mark and Spencer at Wheelock Place. Wow, Wheelock Place is more crowded now ever since Ion Orchard is linked underground to Wheelock Place.


Saturday, 24 October 2009 - Cowboy Bebop: The Movie
This morning's futsal had a few new guests: Gary's friends. And one of them is a girl! Hehheh! ;) Oh boy, these young people sure can run. We oldies are happy to sit back and let them run up and down the wings. The girl plays pretty well too. Gary, all the best! Kept up with my goal-scoring feat with a goal.

After the game, we had lunch and then went to Vivocity with Andrew and a few others. Andrew was drawn by the 50% Puma sale, which turned out to be a disappointment.

In the evening, I watched Cowboy Bebop: The Movie. The show takes place somewhere in the middle of the TV series timeline. It's good to see Spike Spiegel and Faye Valentine again. :)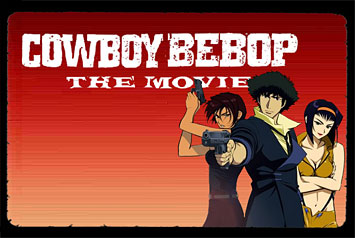 Spike the bounty hunter in Cowboy Bebop: The Movie


Friday, 23 October 2009 - Qi Ji nasi lemak
Lydia has never tried Qi Ji nasi lemak before, so we went to the outlet at Tiong Bahru Plaza for dinner. Well, it certainly can't be compared with the nasi lemak at Adam Road Food Centre, but it's pretty value for money and decent enough. It's quite popular actually. Lydia however, with her high quality taste, was disappointed. I was disappointed their teh peng is sold out. The best teh peng I think in Singapore, haha!


Wednesday, 21 October 2009 - Tonkatsu!
Before we got the car, we used to go to Orchard Road quite often after work. But now, with the ERP and parking charges, we hardly go there, haha.

But today we were at Orchard after work and missed the yummy tonkatsu at Takashimaya basement 2: Romankan Yokohama. I thought the pork katsu was thinner than before, but it is nonethless still very nice! Good value for money for a very nice tonkatsu!


Monday, 19 October 2009 - "Working" on an Off Day
It's an off day today for my company due to Deepavali falling on Sat. Waking up late and lazing about was the best programme for the day, before I cleaned the home and wash the car in the evening.

So much for an off day!


Sunday, 18 October 2009 - A Fun Sunday!
Instead of the usual Ya Kun breakfast @ China Street, we went to Yong's TeoChew Kueh @ Serangoon instead. Miss eating peng kueh! I still like the one near my parent's home at MacPherson, but Yong's peng kueh will do.

In the afternoon, I completed watching the anime Elfen Lied. Wow, this is seriously the most gruesome and gory anime I ever seen. The Diclonius (humanoid) Lucy rips apart her enemy's limbs when in her true self, but alternates into the sweet and innocent Nyu when her split personality takes over.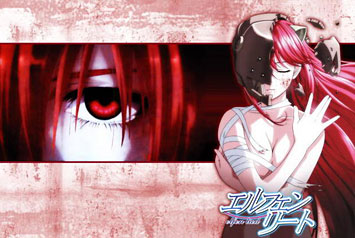 Lucy/Nyu in Elfen Lied

Very interesting and dark storyline, with plenty of nudity and violence. Definitely not for kids.

At night, we went to East Coast Park for futsal with Gary's colleagues! They needed more players, so we went down. Was fun! After the game and dinner, we sat in Andrew's car and went with Cheng How to Ice Cream Chefs @ East Coast Road. Had a great time talking and chatting with the two of them, haha! Really funny guys!


Saturday, 17 October 2009 - Linking with CH
Since Cheng How (aka CH) and I started working together, we started to play futsal well together too! Receiving a pass from him on the left flank after he was held up by a defender, I pushed the ball to my right towards the middle of the pitch and shot, coincidentally through CH's legs and into goal. :)

I think we have better understanding on the pitch after playing more often together (Team Orange!) and hanging out more also. But the rest of the guys would still tease him endlessly of "sucking" up to his "boss", haha!

Lunch with the guys after futsal is always full of laughter. Today, CH was the recepient of many a questions, heehee!

In the evening, we had dinner with my parents at Toa Payoh. Fishball noodles, rojak... fantastic!


Thursday, 15 October 2009 - Back to Padang
Stevan and Josephine returned to Padang together with my mum-in-law today. During the 1 week stay here, they have checked that the test for enrolment into Singapore school is about a month away, which leaves them almost no time to prepare. And also the signup deadline has passed already.

The schools in Padang are restarting again, though lessons are being taught in tents setup in the school compound as the buildings are not safe. It will take some time, but I really hope the people of Padang can go back to their normal lives again. There's so much nice things about Padang!


Tuesday, 13 October 2009 - Fish N' Chips with Josephine
Stevan's still sick. It's a pity to be sick while in Singapore. Lydia's mum stayed behind to take care of him while we took Josephine out for dinner. This time we went to Fin Seafood Cafe @ Marina Square.

Wow, it's very quiet in Marina Square on a Tuesday! Hm, the portion of the serving is now smaller too. A bit disappointed, as we quite like this restaurant for its fish and chips.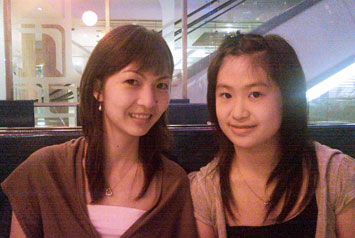 Lydia and Josephine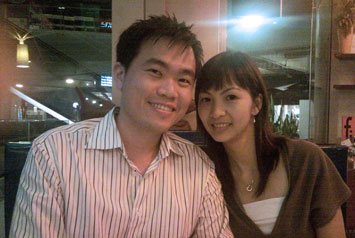 Me and Lydia


Monday, 12 October 2009 - Sushi Tei with Josephine
Stevan has been coped up in the room literally all the time since he came to Singapore. He's still not feeling good. Thankfully we have Lydia's mum to take care of him.

We went with Josephine to Sushi Tei @ China Street for dinner. Like the Sushi Tei outlet here. Very cosy and classy. :)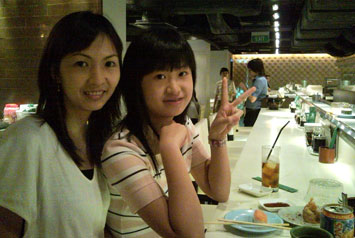 Lydia and Josephine @ Sushi Tei


Sunday, 11 October 2009 - Overslept!
Oops, overslept and didn't go to church. :P

In the afternoon, we went to Turf City to meet up with Richard to discuss about the renovation. Stevan stayed at home as he still hasn't recovered. Josephine and my mum-in-law roamed around Turf City, heh.

We went to Adam Road Food Centre for dinner after. Nasi lemak!


Saturday, 10 October 2009 - A Visit to A&E
Stevan's fever isn't subsiding and hit over 38 degrees. It was past midnight and we decided to take him to SGH A&E. Thankfully with the H1N1 scare, he was given high priority attention. They decided to put him on drip and monitor his situation for the next hour.

Too cold to have a nap in the freezing waiting area, and not worth the hassle to go home, we instead went to the car, lowered the seats and slept inside the car! It wasn't comfy!

After the uncomfortable nap, we went back to check on his condition. The fever has dropped but they wish to monitor him for 2 more hours. It's too long a wait this time and we drove home to sleep, before driving back again at close to 5am. Oh no, his fever has gone up and the doctor wants to monitor him again! Stevan was feeling miserable in the hospital and requested to go home. After weighing the options, we went home together with him this time.

I only managed to sneak in a few hour's sleep before heading to the office for installation works! Cheng How, Leslie and Maverick had to come down and help out as well. Saturday burnt. :(

Thankfully we finished the task by late evening. I had time to accompany Lydia and her family to Orchard for some shopping.

Oh boy, what a long day today! Barely got any sleep! Life as a guardian ain't easy!!


Friday, 9 October 2009 - Blow Wind Blow
After 5 years, seems like things are breaking down in the house. The floor fan is screeching like crazy!

We went to Vivocity with Lydia's family and had dinner at Carl's Junior before shopping for a fan at Best. Hope they can sleep better now with a quiet fan!


Thursday, 8 October 2009 - Lydia's family from Padang
My mum-in-law and Stevan and Josephine arrived in Singapore today. Glad to know that they're safe. The situation is not good in Padang, but the people are doing their best to move on with their normal lives. We went for dinner at Loy Kee @ Balestier and they enjoyed eating rice after a long period of instant noodles.

Stevan and Josephine are planning to stay on in Singapore and study here. It's going to be a real life-changing experience for us! Suddenly we'll have 2 kids in the house and responsible for them. Well, I wasn't expecting to have "kids" so soon, but it is all that we can do to help out.


Sunday, 4 October 2009 - It is Finished!
Oh yeah! We finally finished our Japanese clay making lessons! The shop was really kind to extend a free lesson to us as it was impossible to complete in time, and also each lesson stretched way past the 2 hour mark. Our final lesson today was... an astounding 4 hours!!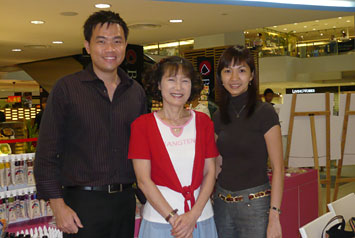 With our Japanese teacher

Our creations!!



















In the evening, we went to my parents place for a mooncake festival celebration. Uncle Nick & family, Veron & family, and Jason was there as well.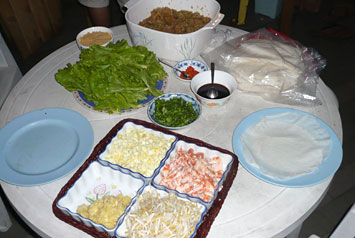 DIY popiah for dinner!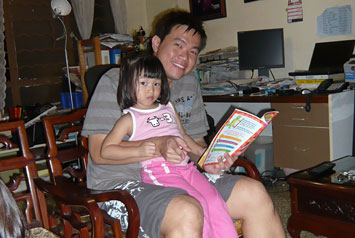 First time Kenzie sat on my lap :)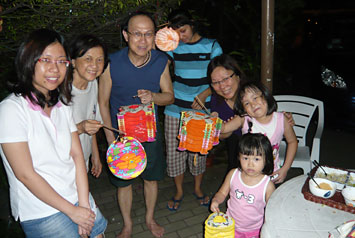 Having fun with lanterns



Joel & Lydia


Saturday, 3 October 2009 - Car Inspection & Boat Trip!
The trouble with weekend car is that every year, you gotto send the car for seal inspection. Oh bother...

I took the opportunity to get the IU (In-vehicle Unit) inspected too, cos LTA recently sent me a letter for passing through an ERP gantry without a smartcard. Of course the smartcard was inserted, just that it didn't beep at all. I successful got the $10 admin fee waived and thought it was a problem with the IU. Turns out it's a fault with my smartcard! The mechanic told me my smartcard is only 4-hour heat resistant, which is not good enough. He pointed out the warped, melted edges at the edge of the smartcard as proof. So des ne!

Saturday's futsal with friends! I'm always happy when I score a goal, hehheh!

In the evening, we have a group outing with my ex-colleagues. We're going on a boat trip! Yeah!!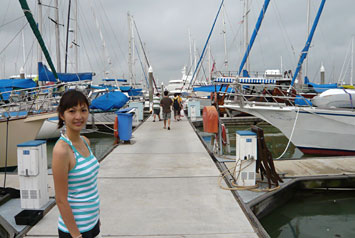 Boat trip!!

For the boat trip today, we have Wai Seng, Terence, Kelvin, Adeline & her boyfriend. Besides the usual BBQ, we brought along mooncakes too!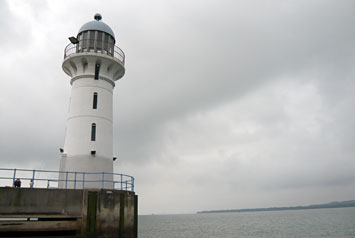 The lighthouse bidding us a good trip!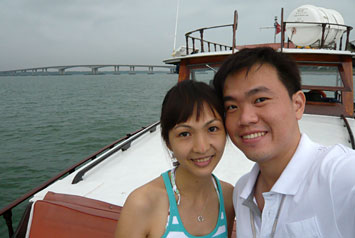 We are sailing... we are sailing...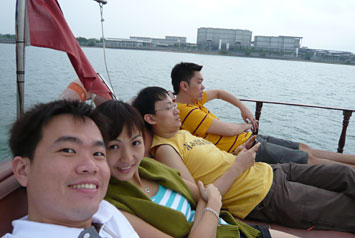 Enjoying the breeze on the roof of the boat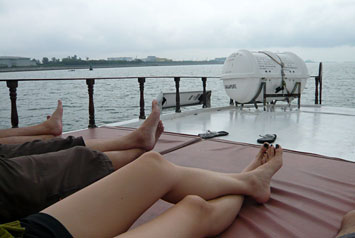 Life is a breeze in tranquil moments like this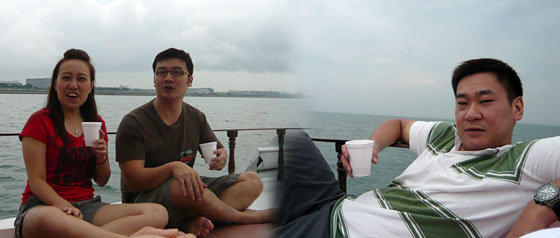 The rest of the gang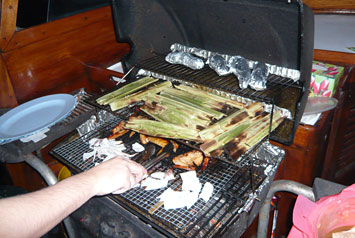 BBQ time! Dinner time!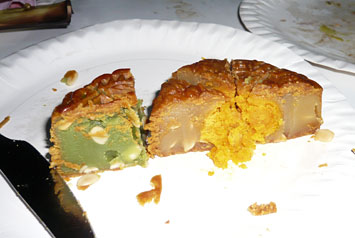 Fun eating mooncake on board the boat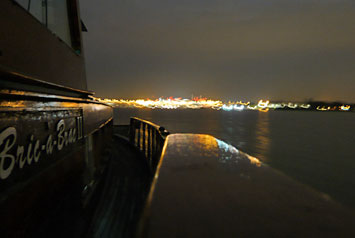 Having fun with the camera in night scenery mode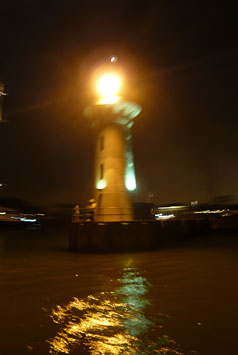 The lighthouse welcomes us back to land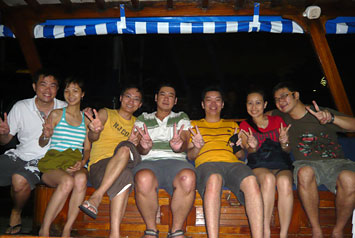 Group photo on the boat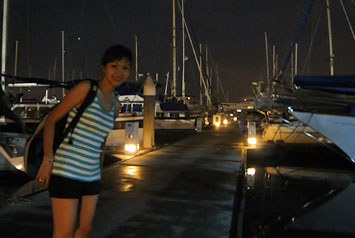 Goodbye and till next time!


Friday, 2 October 2009 - Aftermath of the Padang Earthquake
The seriousness of the earthquake is much worse than feared. Much worse than what is reported in the local news and newspapers even. Lydia's Padang friends uploaded photos to their Facebook accounts and what we see is really widespread devastation. Collapsed houses, hotels, buildings...

Yet most chilling of all, pictures of rows and rows of single storey shophouses, which at first glance didn't look like they suffered much damage; until you realise that they were actually 2-storey shophouses. The 1st storey had simply crumbled and disappeared. May God have mercy on the souls of those who died.

Lydia's sister is planning to send the kids to Singapore next week to stay with us. We'll do whatever we can to help.


Thursday, 1 October 2009 - SingTel wins EPL Rights
What the... SingTel has won the English/Barclays Premier League (EPL/BPL) exclusive rights for the next 3 seasons from 2010???

This is shocking news. No way am I going to subscribe to the useless SingTel MioTV! I refuse!! Already the Champions League has been lost and now this? Crap man...