Entries by Joel


Sticky: Please sign the guestbook so that we know you've been here! We'd love to hear from u!


Saturday, 30 June 2007 - Tour Guide / Play Guide Duties Over!
Dear readers,

You probably have been wondering why there were no updates for so long! Cos Lydia's niece and nephew (Stevan & Joesphine) were in town for a week! I was even on leave for 3 days to entertain the kids. And Auntie Lian from Australia was also here for the last 3 days. Oh man, the whole of last week was jam-packed with activities!

Sat: Josephine & Stevan flight arrival in the morning, shopping at Orchard in the afternoon.
Sun: Wakeboarding @Ponggol in the morning, inline skating @East Coast Park in the afternoon
Mon: Visit to Popular bookshop in the morning, shopping & arcade @Suntec, dinner @Jumbo
Tue: Bowling @SAFRA Yishun in the morning, rock climbing in the afternoon
Wed: McDonalds' breakfast, half day @Sentosa, arcade @Vivocity, bowling @Suntec, dinner @Kuishinbo
Thur: Auntie Lian flight arrival at night
Fri: Shopping & dinner with my parents @Suntec
Sat: Wee morning flight departure sendoff, breakfast with parents, facial @Body Contours, shopping @Vivocity, late dinner @Gyu-Kaku

Here are some of the photos!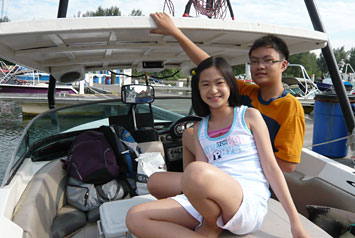 Boat ride out for wakeboarding @ Ponggol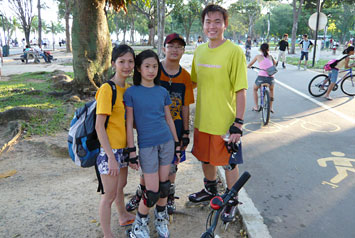 First time learning inline skating! Got a bad wound on my leg...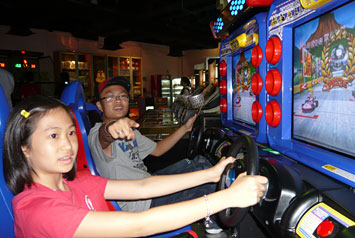 My excuse to play at the arcade again, heeheee! :D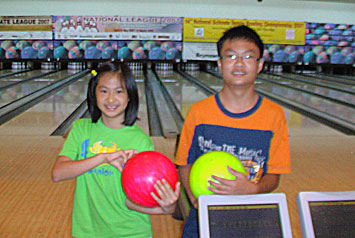 Josephine and Stevan bowling for the first time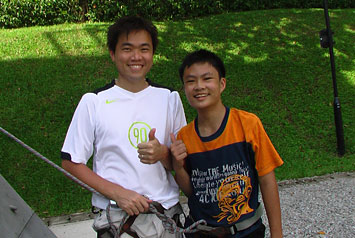 Rock (sport) climbing @ SAFRA Yishun!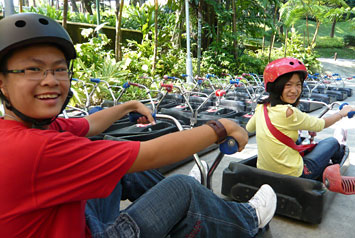 Luge racing @ Sentosa! Wheeeee!!!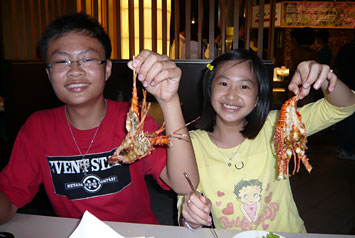 Lobster-special @ Kuishinbo


Wednesday, 20 June 2007 - LEGO Indiana Jones!
I'm in trouble... deep trouble.

Lego issued a press release that they will be producing Indiana Jones Lego sets!

[Quote:]

Four playsets based on the classic trilogy are slated to launch in January 2008. Three sets based on iconic scenes from Raiders of the Lost Ark include:

Temple Escape ($49.99 USD) which brings the legendary rolling boulder scene to life in LEGO form as Indy faces spiders and poisoned darts in his search for the Golden Idol of Fertility.

With Race for the Stolen Treasure ($29.99 USD), kids build two desert vehicles and recreate Indy's truck-hopping fight to save the treasure.

Indiana Jones and the Lost Tomb ($19.99 USD) recreates the eye-popping suspense of Indy rescuing Marion from slithering snakes in an Egyptian tomb.

And based on Indiana Jones and the Last Crusade action, Motorcycle Chase ($9.99 USD) depicts the scene where Indy and his father escape with the map to the hidden temple.

[Unquote]

Isn't it exciting?? I'm already nuts over Lego (my favorite childhood toy) and always fighting the temptation to buy new Lego sets (or becos Lydia wun let me... :P). With the introduction of Indiana Jones, my favorite childhood movies, the temptation will be simply enormous and almost impossible to resist!!

Heeeelp!!!


Monday, 18 June 2007 - Cancel My Starhub Subscription?
I'm already paying $49 a month for the All-Time Favourites value pack (4 Basic groups, 1 premium channel, Sports and VV drama) and now Starhub is hiking up the basic package by $4 a month? And worse! Sports channel will increase by $10 a month! My monthly bill is going to become $63 a month! Plus my MaxOnline subscription, it's quite a sum to pay every month!!

I'm beginning to consider cancelling my subscription. Afterall, I only occasionally watch the very few nice movies on HBO. The rest are crap. As for the hundreds of other channels... I don't even know their existence. Lydia's going to miss her VV drama the most. And of course I'm going to miss my Sports channel.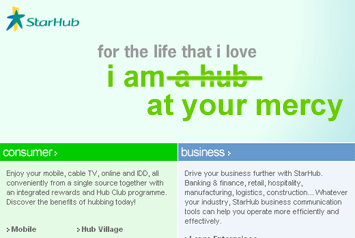 Whether I cancel or not will really depend if I can give up watching English Premier League on TV. It's easy to say "cancel now" cos it's the off-peak season and there's nothing for me to watch on TV. But when the season kicks in!??

Urghh!! Damn those money-suckers!!!


Saturday, 16 June 2007 - Samsung 20" LCD TV for $450
It has been 6 months since my dad received the LCD TV from Starhub and it was still sitting idle and in the box! I took it from him few weeks back and put it up on Yahoo auction on Friday at starting price of $400.

And today within 24 hours, it was sold and deal done at $450! Fastest auction I ever had and most expensive sale (for auction) too. Since I had a car, I actually drove to the buyer's home at Woodlands (where to find such nice seller huh!?)!!

Woodlands... no offence to those who stay there, but I really hate going there! I got lost again even though I've studied the map! Wanted to take the PIE->BKE->KJE->SLE route but somehow, I dunno how, I ended up heading towards PIE (Tuas), did a few U-turns, missed the SLE (CTE), and almost ended up in Woodlands immigration! 4 major expressways just to get to a destination!??? It is simply inhuman!

All you Northerners, I salute you!


Saturday, 9 June 2007 - Rope Burns and Aching Body!
Today's another company SRC activity: Sports Climbing Proficiency Level I Course @ SAFRA Yishun! It's a full day course from 9.30am till 5pm!

After sending Lydia's sister to the airport, we met up with Soo Kee for breakfast at Ya Kun before heading to SAFRA. There were 16 of us in total. First up were the theory lessons, where we were taught about safety, tying a 8-knot rope, equipment handling and belaying techniques.

After lunch, it was time to get hands-on! Lydia, who is almost half my weight, is my partner!! Of course must have faith in my wife mah..... *gulp*

Was a bit worried in the beginning as sport climbing can be dangerous if a mishap (fall) happen, but once ig gets going, it was fun! And extremely tiring!! Had to fight gravity all the time and keep yourself balance by gripping and standing on protruding "rocks". The 15-metres wall that we were climbing was tough! Couldn't get past the bulging part! Inevitably, the strength in the arms gets totally drained and you have to let go. I called out to Lydia that I was letting go and she said to go ahead. And so I did. Imagine my surprise when I started to descend a couple of metres instantly like I'm in a lift! A few screams were heard and fortunately, my descend soon stopped. I looked down and hey! my wife was suspended in the air and just below me only! Haha! She must have flew up! Thankfully our instructor Melvin was at the end of the rope. She later told me that a few girls from the other walls also screamed, haha!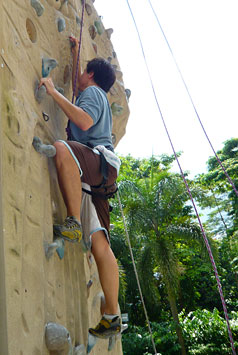 Spiderwoman and spiderman in action!

My 2nd attempt at the harder wall was no better. Couldn't get past the bulge. I gave up after a while and I informed my beloved belayer again that I'm letting go. This time round, she was more prepared. Ooh, she still flew up, but didn't fly that high, haha!

Lydia decided to try the supposedly easier wall and I was her belayer again. On many occasions, she wanted to give up but I didn't allow her to come down, and Soo Kee and Kelvin were encouraging her to go up. And you know what? This skinny, chicken-strength wife of mine actually made it to the top! Woohoo!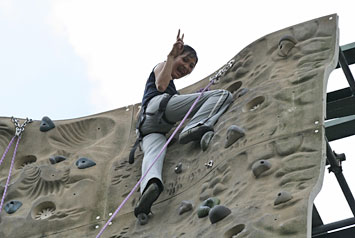 She actually made it! Woohoo!

At around 4pm, the instructor wrapped up the course. We were all certified as qualified Level I sport climbers! Yeah! He brought us to the bouldering gym, which was a really cool air-conditioned 2-story place covered by artificial walls with soft blue mattress on the ground! Our instructor Melvin easily scaled the wall like a spiderman and could even hang from the ceiling just by his fingers! Wah!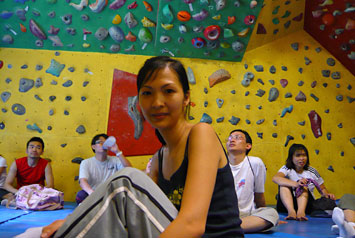 The ultra-cool bouldering gym!

A couple of us returned to the outdoor walls again, determined to conquer the wall! Only Dave, Alywin, Christopher and Lydia (!!) had managed it earlier.

I decided to tackle the easier wall this time. Gee! This wall isn't that easier than the other one also! I had problems getting past the bulge again and fell. But the difference is that when I fell, Soo Kee was at the other end! So I could rest, recover and continue again. I lost count of how many times I had to let go when my strength deserted me. I suddenly had a blister on my right little finger too that was hurting. There was a couple of times I thought of giving up when it seem impossible. But the guys were encouraging me down there. And finally I made it to the top too! Yeah!!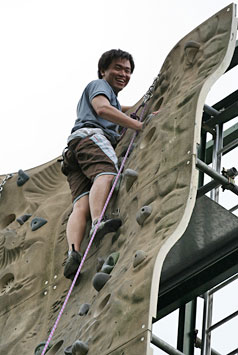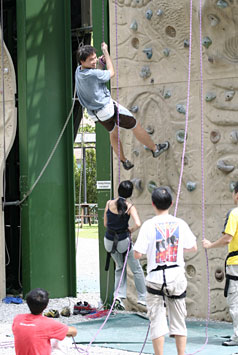 I reached the submit! Yeah! Two of us suspended in the air earlier, heehee

Soo Kee and Kelvin decided to tackle an easier wall after getting stuck and yeah, they managed to reach the top as well! We were totally exhausted by the time we wrapped up about 6pm I think. The hands were like red and raw, an the body was aching al over. I got another blister on my left hand near the base of the thumb too. Hey, I think both blisters were due to rope burn when letting the climber come down while acting as the belayer. Soo Kee enjoyed coming down fast, so I usually let the rope run faster.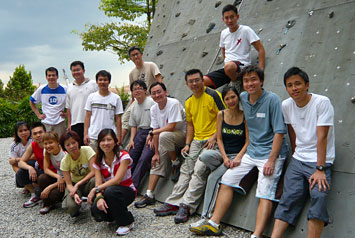 The brave group of 16

We went to Yishun for dinner at the famous chinese nasi lemak that Soo Kee recommended. Was pretty good, I'd say and crowded as well. Lots of variety to choose from. But the "nasi" still can't be compared with the one at Adam Road.

Oh boy, totally shacked! Whole body aching! But must do it again! Yeah!!


Friday, 8 June 2007 - Uncle United Football Club (UUFC)!
I dunno why Kian Pang came up with the name of UUFC for our futsal gang. I'm not that old yet!

I gave up my company dinner at Olive Ristorante @ Labrador Park to play with these guys and Kian Pang's office colleagues! I had always wanted to go to this restaurant.. :( Oh, well, I gave my word that I'd play already..

We played at Fico Sports Hub again, from 7pm to 9pm. There were 18 of us, including Soo Kee, Boon Chong and Gabriel (and Valentine too). Playing a 1-goal knock-out rule certainly adds excitement to the game! Scored two goals, one of which was a quick side-step before launching a long curling shot past a group of players and into the bottom corner, which brought out a few "wows" from the crowd. Heehee! :)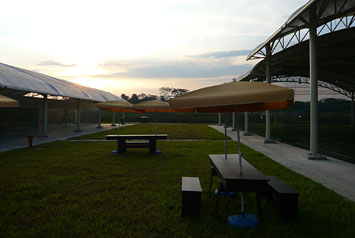 The setting sun and beach umbrellas at FicoSports? Cool...

Unfortunately, all that good work was undone in the next game when I attempted to beat the last defender down the wing during a fast break, instead of laying up for Soo Kee (I was sure he had a defender with him..) and lost the ball. The opponent then went back up and scored easily with our guys commited upfront. :P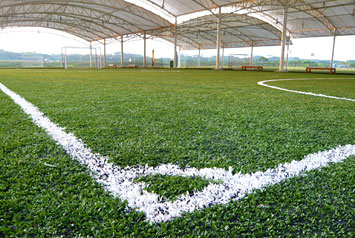 Quality artificial turf playing surface!

Still, it was fun! We headed to Jurong Point for KFC, and Andrew Quek joined us too to discuss Lego stuffs with me. :D

By the time we were done, reached home about 11.30pm! Wah!


Thursday, 7 June 2007 - Have Time To Do It At Last!
Finally have the time to make entries in my blog! The last week was really busy. This week with Lydia's sister sleeping in the computer room, I was deprieved of my computer for 2 days! Today she is busy watching Korean drama series, so I got time, heehee!

Yesterday after work was at Ikea with them to do some shopping. Today was at Orchard Road for some more shopping. Bumped into Andrew (the birdman) at Orchard and we dropped by BricksWorld for a while. Hey, he surprised me with a birthday present of the Lego Starwars magnets! Gee! Thank you!!


Tuesday, 5 June 2007 - Sister Sonny in Singapore
Took leave today and we went to pick up Lydia's sister, Sonny, who flew in from Indonesia just for a Lasik evaluation at Singapore Eye Centre. Unfortunately, the doctor ruled her out of the Lasik operation as her degree was too high! To save her from embarassment, I shan't mention the numbers. But it was really extonishing!!

We gotto eat some goodies from Padang. Especially loved the pandan chiffon cake and the Padang-style siew mai! These siew mai are richly-stuffed with tender melt-in-your-mouth meat fillings. Yummy! In less than half an hour, we devoured 24 siew mai!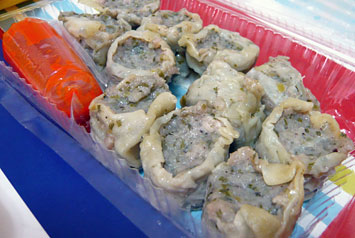 Padang-style siew mai.. simply delicious!!


Saturday, 2 June 2007 - Shopping for Digital Cameras
We headed to Cathay Photo @ Peninsula Plaza early in the morning so that we can test out the digital cameras and see how the images look when printed out. If we had gone to straight to the PC Show, it would have been quite impossible to do this when it is so crowded over there!

After almost 2 hours in the shop, we bought the Panasonic Lumix DMC-FX30 @ $530! This 7.2 Megapixels ultra-slim baby packs a 28mm wide-angle lens, with 3.6x optical zoom, intelligent ISO control, MEGA O.I.S (Optical Image Stabiliser) and a 2.5" LCD! The main reason why I went for this was becos of its 28mm wide-angle lens and the O.I.S. I needed a camera that would let me take steady close-up photos indoor without using flash. Like when shooting the Lego minifigs in action! :D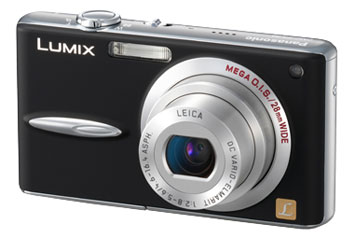 The 22mm-thick super-slim Panasonic Lumix FX30

Back at the PC Show, we bought the Casio Exilim EX-Z75 for Lydia's sister @ $399! This 7.2 Megapixel is even slimmer at 16.2mm, with 3x optical zoom, 2.6" LCD and anti shake DSP. The body construction doesn't feel as solid as the FX30, but both camera photo printouts were pretty good.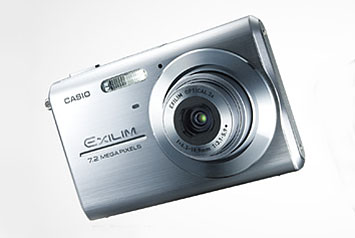 The 16.2mm-thick Casio Exilim EX-Z75!

We grabbed two pieces of Imation Swivel Pro USB 2GB thumb drives @ $31 each (and a piece of 4GB Flash Go at $58 yesterday) and an o2 Atom silicon casing for $26 before calling it a day. What a fun shopping day!


Friday, 1 June 2007 - PC Show 2007
It's another trip to the quarterly IT shows that comes around in Singapore! And without my wife somemore, who had a company dinner to attend, heehee! This trip was all the more exciting as I was shopping with a purpose! To get a new digital camera for myself, a digital camera for Lydia's sister, and a couple of USB thumb drives!

After covering the ground from one end to the other for approximately 2 hours, I had collected all the digital camera brochures I needed and pinpointed the cheapest deal for the thumb drives.

Tomorrow's return trip will be to get the cameras after doing some readup on the shortlisted models! :)


Thursday, 31 May 2007 - Futsal Competition 2007
It's Vesak Day today and also my company's SRC futsal competition! And what do you know, it was raining cats and dogs! But thankfully the rained stopped when we arrived at St Wilfrid Sports Complex around 2pm. The Singapore Sports Council was really nice to setup a canopy beside the field, with tables and chairs too!

There are 6 teams in the competition, split into 2 groups with 2 qualifying games to play where the top 2 teams of each group will progress through. My team name? Kelong! Haha! Comprising Alywin, David, SL, WenYao and me.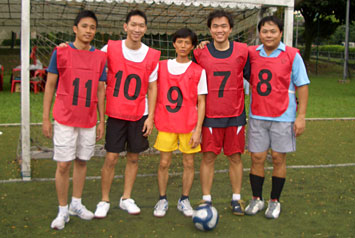 Team Kelong!

First game was against our fellow office colleagues! I played goalkeeper even though I have a sprain finger! Made a few saves too and enjoying it! Our gameplay wasn't going well but managed to get a single goal for the victory.

And I had to be referee for the next game! No choice lor, every team gotto send in someone to be referee.

2nd game was against a strong opponent. We were crushed 0-6! I was playing as a striker after the rest were running out of stamina. WenYao, who was really excellent during practice had both knees bleeding and that affected his game badly. Nonetheless, we still made it through as runner-up as the bottom team lost both games.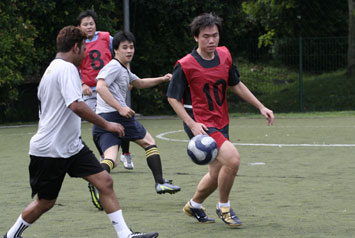 In action...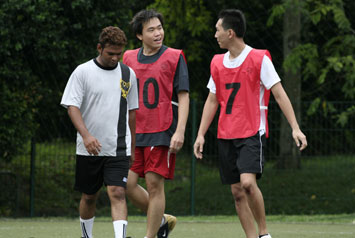 Ruing a pass that Wenyao failed to convert...

Semi-finals! Our play was just as bad again and we lost 1-3, our only goal coming from an headed own goal when the defender under pressure by me headed to an empty net when the goalkeeper came out to collect.

Our road has came to an end! Disappointing! Only got a few shots on goal, with one hitting the bar. The only positive out of this is that the event was a good success and everything went according to plan! Thanks Vernon for helping out too!


Wednesday, 30 May 2007 - Tomorrow 31 Already!!
Tomorrow I'll be turning 31!!

But since there's a futsal competition tomorrow and Jason is also flying off tomorrow, we met up with my parents and Jason and Fenny today to celebrate my birthday @ Pepper Lunch, Suntec. I figured my parents have never ate there before and it would be a good experience for them!

True enough, they enjoyed it! My dad looked a bit stress by the need to "cook quickly!", heehee!

At the stroke of midnight, my sweet wife presented me with a birthday cake! Thank you!!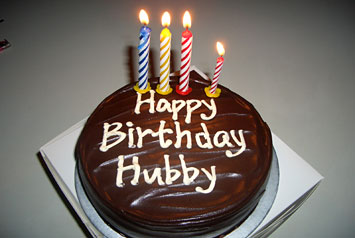 My rum & cherry birthday cake from Awfully Chocolate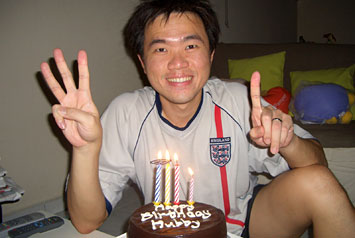 31 years-old already. Still young at heart! :P

What's my feeling about turning 31? Well... actually... it's no big deal! After making it to 30 last year, 31 doesn't have that kind of impact and significance anymore, haha! The funny thing is I'm having more pimples in fact! Wah lau!


Saturday, 26 May 2007 - Weishun & Kylie's ROM
We went to Raffles Hotel for dim sum brunch with Soo Kee at Royal China, which was highly recommended by Lydia. The food was nice! Particularly liked the quiet and grand ambience. It's a much better atmosphere compaired to other dim sum restaurants where you feel that the atmosphere is rather chaotic and hurried. It's not too expensive too. Ordered many dishes and it came up to $54, after minusing 15% discount for UOB credit card too! Very full!

Headed to Goodwood Park Hotel (Min Jiang restaurant) @ 3.30pm to attend Weishun and Kylie's ROM! Weishun.. my JC friend of over 14 years and roommate for 2 years in NTU Hall 9 hostel! Our dear Mr Thiong has finally tied the knot! Congrats!!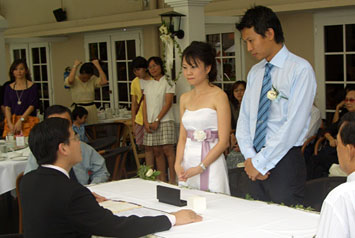 The solemnization ceremony in progress...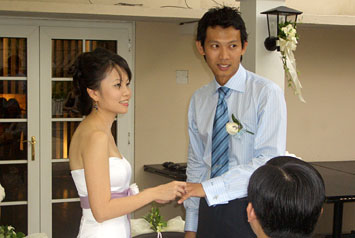 The exchange of rings...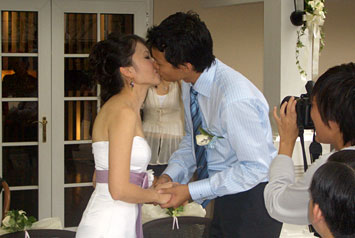 And the kiss! :D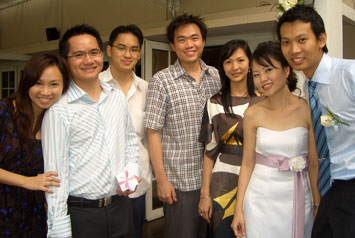 With the married couple, Brian & Chin Ling, and Tzin Mein

You know, everytime Lydia and I attend a ROM ceremony, I'll tease her no end about The Kiss, heehee! Why? Read Our ROM story and you'll know. :)


Friday, 25 May 2007 - The Great Singapore Sale!
The Great Singapore Sale is back again! 22 May to 27 July! No wonder Orchard Road was so packed today! We met up with Soo Kee at Orchard and Terence joined in for dinner. Wah, Takashimaya B1 food area was so packed! Especially so when today is also the last Friday of the month midnight shopping madness!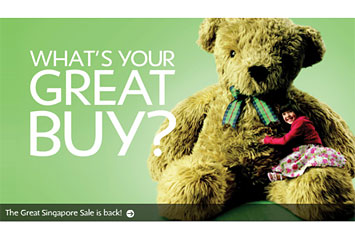 The sale is back again!

Did some shopping around the area before going to Coffee Bean at Paragon to rest our tired legs and chit chat. Terence joined us later again and we chatted till about 11pm before heading home.

There were still many people on the streets when we left! Singaporeans really like to shop!


Thursday, 24 May 2007 - What a Bib!
Duh! Why didn't Soo Kee and I think of Peninsula Plaza??? We spent almost 2 hours at Queensway Shopping Centre last Tuesday searching for soccer bibs, plus many trips on previous occasions too, but we just couldn't find any shops that sell the bibs, or with decent bibs. I went down to Bras Basah to try my luck at one of the shops and what the shopkeeper said sent a jolt to my brain: "Try Peninsula Plaza instead."

D'oh!! Of course!!! Why didn't we think of this place? Made my way there and almost all the shops I checked sold soccer bibs! Alamak... stupid lah... spend so much effort at Queenway Shopping Centre when there's plenty here! In the end got 24 sets of nylon bibs in red and blue color. They came printed with numbers from 1 to 12 even! And $7.50 for one only! Wah lau!!


Wednesday, 23 May 2007 - My Worst Nightmare Almost Happened
Went down to Fico Sports Hub after work to play futsal with my office colleagues from 6pm to 8pm. Wow, our director, Chris, is good! I take back all my words about whether Americans can play soccer or not! :P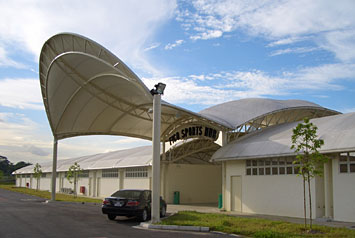 A much better shot of Fico Sports Hub's iconic structure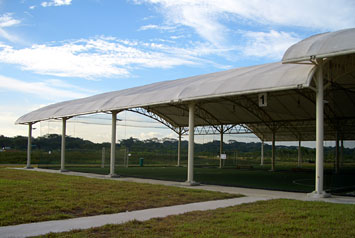 The indoor courts busking in the backdrop of the blue sky

Didn't play well at today's session. Was feeling tired. Took to goalkeeping with the new pair of gloves, but even so, ended up with a sprain finger and a bruised (another one?? Getting worried...) finger! But worse was to follow....

At the end of the session, I discovered that my wedding ring has disappeared! I stared in disbelief at my left hand. The platinum ring, which is always wrapped securely around the base of my finger, was gone! Shock would be an understatement: Thoughts of losing my wedding ring... my Tiffany wedding ring... the ring that symbolises the wedding with my wife... my wife who would surely freak out and be mad with me for the rest of my life... my life in ruins... all these thoughts literally flashed before my mind.

I felt really hopeless. Checked the changing room, the walkway, and went back to the field. Dominic, Soo Kee and Scott were helping me to look around too. What am I going to do???

Just as I was walking back in dispair to check the goalkeepers' gloves, the sweetest words I could ever hear filled the air: "Found it!"

I turned in excitement and saw Scott holding something in his hand. He found it on the field! Thank you! Thank you!! Thank you!!! If I was single and a gal, I would have kissed him, haha! But seriously, I was really that relieved! Oh man... phew!!

We headed to Redhill food centre together where Lydia joined us. Dinner's on me today! We had chicken rice, roast pork and cheng tung. Lydia was wondering why they were laughing when I passed $50 to Soo Kee, heehee. I figured it was best to tell her about the incident than to try to cover up and hide it from her like it never happened.

The guys were having a really good jibe at me over dinner, but what the heck, thanks for saving my life, you guys! Like what Scott had said, you can't put a value on the ring. It is priceless.


Tuesday, 22 May 2007 - Our Energy Bunny Friend
Our dear friend Soo Kee sure has lots of energy. After a long shopping trip at Queenstown with him, we met up with Lydia and went to Adam Road Food Centre for dinner, together with two of Soo Kee's friends.

What else to eat there but the yummy nasi lemak! Excellent! Soo Kee ordered lots of satay too! Very full!

Just when we thought he'd call it a day at 9plus, we're off to meet up with another of his friend for chit chat at some wine restaurant in the old NIE campus! He's one energy bunny man! And to think he is almost xx years older than Lydia!


Monday, 21 May 2007 - Save The Last Dance For Me
Today's the last lesson of the our waltz class. Attendance was at an old-time low, haha!

Anyway, we had fun and now we know how to dance the 18-step waltz and the foxtrot. Thanks Shawn & Gladys!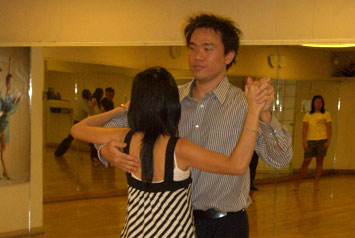 Taking to the floor...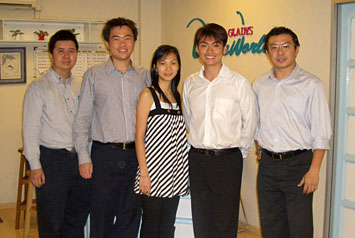 Group photo with our instructor, Kelvin

Interested to proceed to intermediate waltz, but it's quite a commitment to dedicate 8 weeks of Monday to attend the lessons. Well... see how lah!


Saturday, 19 May 2007 - A Day of Shattered Dreams
A lot of people had their hopes and dreams shattered today:

1) Soo Kee, Vernon, Swee Wai and Kelvin's diving trip were cancelled after they reached Mersing, when they discovered that there was an electricity problem on the boat.

2) Becos of the cancellation, we had to return the car early to Soo Kee. Maybe he misses his car too much and messed with the wiring...

3) Man U lost to Chelsea in the FA Cup final in the dying minutes of extra time. Stayed up so late just to see 1 pathetic goal scored by the opponent...

We met up with the diving gang for lunch at Chinatown. Their urge to dip in the water (by hook or by crook) led to us heading to Vernon's condo for a dip in the pool, heehee! It was nice to swim 10 laps in the pool.

After the swim, picked up Pei Sze (who was stunned to see these jokers who were supposed to be in Dayang...) before going to Pasir Panjang for dinner, where we had satay, oyster omelette, hokkien mee, chicken wings, rojak, bbq stingray and bbq sotong!

Went to a pub at Pasir Panjang later, where we were joined by Terence, Vincent, Steven, Kelly, Soo Kee's friends and Adeline and her friends. And watch Man U lost! Disappointing lah!


Friday, 18 May 2007 - Too Exhausted
This week's weekday after-work activities really took its toll on me and Lydia. Was out everyday and today also! And even though our regular Ahmad was so nice to pass us his car while he is away on a weekend dive, we were simply too flat out to make good use of it!

And so, after sending him off at Chinatown, we drove up Mount Faber... Telok Blangah Hill... and went home at 8plus! Too tired!!


Thursday, 17 May 2007 - Isetan Sale Also??!!
Wah seh! Today also go for shopping sale again! Went with friends to Robinsons first and then to Isetan members preview sale where we met up with Lydia. Shop till 10 plus! Dinner also postponed till after shopping, and we had Boon Tong Kee along River Valley Road.

Was at Queensway today earlier and bought 2 pairs of soccer goalkeeper gloves for our futsal session. An Adidas pair for $29 and a Nike pair for $31.25. Nice! Well, nobody likes to be goalkeeper, so this is to entice them, haha!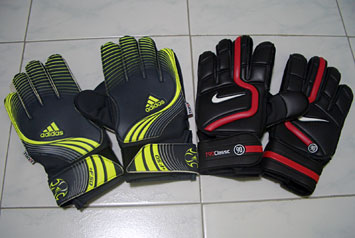 Goalkeepers must wear protection too... for the hands!


Wednesday, 16 May 2007 - Robinsons' Sale, Here We Come Too!
After work (again!), went down with Lydia to Robinsons at Centrepoint for the... sale! What else?!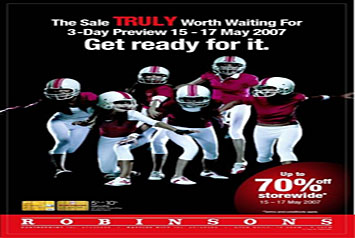 Girls in american football outfit? Not really eye-candy material

Lydia got a pair of Levis jeans, shoes and some household containers, while I grabbed half a dozen cans of Gatsby hair sprays, a Daniel Hechter top and.... my early birthday present from my sweet wife: The Lego Starwars Imperial Landing Craft! Woohoo!!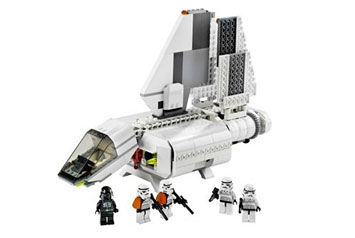 Lock and load, baby!

To add the icing on the cake, we didn't need to take a bus home or wait for taxi, cos SooKee came and picked us up right at Centrepoint's doorstep! Thanks man!! It's been a lovely shopping trip today! :)


Tuesday, 15 May 2007 - FicoSports Hub, Here We Come!
After work, went down with my office colleagues to play futsal at Fico Sports Hub at Jurong West! The field is awesome! Size-wise, it is still smaller than St. Wilfrid though. But it was really fun playing on the soft yet firm artificial turf. Special rate of $84 for 2 hours!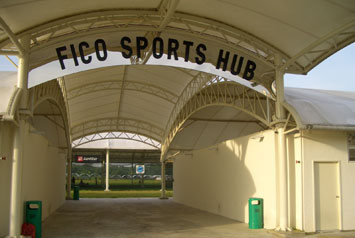 The beige colossal structure of Fico Sports Hub

There were 13 players today! Alywin, Abrar, CheeSeng, SooKee, Antonio (boy, he's good!), Yashan, Robby, Dominic, Sandeep, Desmond, Budiman and Minh, who unfortunately pulled a muscle and had to drop out after 5 minutes of play!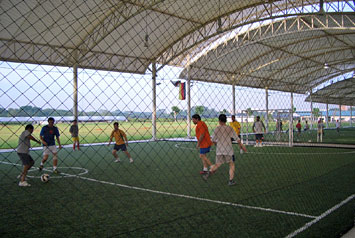 Excellent artificial turf paves the way for a great futsal session!

Much happier with my performance today, not just in terms of number of goals scored, but as in passing, movement and playmaking. Had to be cautious though and use less of my favored shooting right foot.

After a good workout, went with SooKee and picked Lydia up before heading to Geylang for yummy beef kway tiao and pork ribs! Hmmm!!

And to satisfy Lydia's craving, we popped by for durian too! Shared a $5 durian. While definitely not the best I had, it was good enough.


Monday, 14 May 2007 - Slow... Slow... Quick Quick
Do two times slow.. then two times quick... go slow slow again... then quick quick.. and repeat all over again...

Hello... we're talking about the foxtrot here lah!

It's the 7th lesson already and today we took a break from waltz and learnt the foxtrot. Definitely much easier to learn than waltz and less technical. Quite fun!

Dinner was at Fish & Company later with SooKee, Kelly, PeiSze and Dominic. Kelly's pregnant and will soon be returning to Malaysia for good. We'll miss her!


Saturday, 12 May 2007 - Chit Chat The Whole Day
Went to my friend's home for lunch where we were treated to a nice spread of food again! At the rate this is going, I'm going to get fat! We spent the whole day with them chit-chatting and went for dinner (supper actually at 11pm!) near our home for fishhead steamboat. Oh boy, what a really long day out today!

Decided to give up street soccer today cos my right foot hurts when pressure is applied to the top area. I figured I could have played but prolong and worsen the injury, or get some rest and be in a better condition when playing with my office colleagues at FicoSports Hub next Tuesday! Looking forward to playing at the indoor futsal arena layered with premium artificial turf! Yeah! It's a whooping $80/hr!!


Friday, 11 May 2007 - Mother's Day Dinner
We had an early Mother's Day dinner at my parent's home, together with my grandmother and Jason and Fenny. Ironically, my mum was busy with cooking dinner instead of just sitting back and enjoying the day!

My grandmother wasn't eating much, but when I started to help her cut her food into smaller pieces, she started to eat alot! In the end was also spoon-feeding her to get her to eat more. Felt happy, yet a little bit awkward about spoon-feeding her. Happy that she's eating and I can take care of her. Awkward cos apart from spoon-feeding my dear wife (when giving her medicine or sharing food), I haven't done it for anyone else. :P


Thursday, 10 May 2007 - Futsal @ Leng Kee
Went down to Leng Kee CC to play futsal with my office colleagues! We're practising for the coming futsal competition on 31 May! Alywin, Dominic, Minh, Robby, Desmond, Lohman, Budiman, Yashan, Sandeep and Stephen!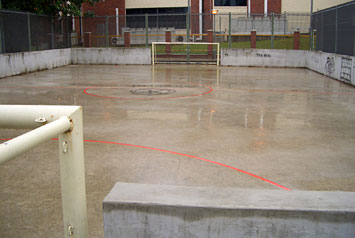 Leng Kee futsal court (picture taken yesterday)

We tried playing with 11 players initially but it turned out to be quite a circus inside this small futsal court. So we played 4-a-side. Had a really nice workout and most of the guys were deadbeat after a while, haha! Ran out of substitutes!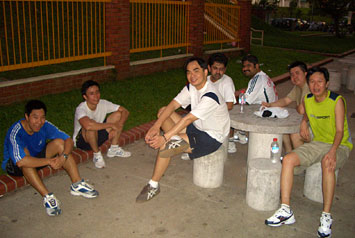 One of many breaks we had during the 2-hour session!

I hope I didn't twist my left ankle while stopping one of Alywin's shot. The top part of my right foot feels some pain when pressed too. Think I will have to shoot with my left foot only if I were to play again this Saturday. :P


Tuesday, 8 May 2007 - Lego Cricket
After work, went back to my parent's home to pick some Lego minifigs and bricks. Needed them to create a cricket scene for the company sports club cricket poster!

But where to find a cricket bat? Tried to use a 4x1 and 3x1 plate but it didn't look nice at all. Contemplated joining toothpicks together but the only toothpicks I have at home were round in shape. Dug around my toolbox and viola! Found an Ikea wooden peg. Using a penknife, managed to craft out something that look like a cricket bat (I hope!)!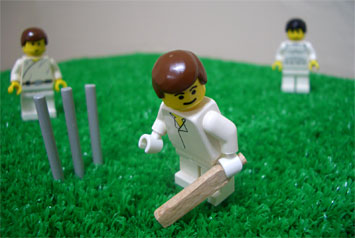 The StarWars minifigs dropped their differences to play cricket

Took me the whole night to finish this scene. Well, what to do when the chairman ask me for help to create a Lego cricket scene? Do lor... hopefully I can make him feel indebted enough to sign up for intermediate waltz! :D


Monday, 7 May 2007 - 18 Steps
Waltz lesson resumes today after a one week break. But this time, we're missing of a lot of guys! Soo Kee, Vernon and Chee Yong couldn't make it. So for the first time in our class, we had 2 girls without partner!

Kelvin, our instructor is on reservist, so Vivien replaced him. She's not too bad also, and taught us the 18-step waltz. Complicated! I couldn't tip toe properly also on my injured right foot. Too weak to withstand my weight! :P

Had dinner at MOS burger with Dominic and Pei Sze before calling it a day.

Vivien was asking us to join the intermediate waltz. I don't mind going for it actually, but I don't think the rest of the people will be keen. So that means no more company subsidy. :(


Saturday, 5 May 2007 - Eat, Drink, Sing
Had a superb home-cook dinner at a friend's home. As they requested anonymity, I shan't disclose any identity. But was totally awed by her cooking skills! There was beef, pork, prawns, pancake, noodles, salad... and she even makes her own seasoning and sauce! Wow!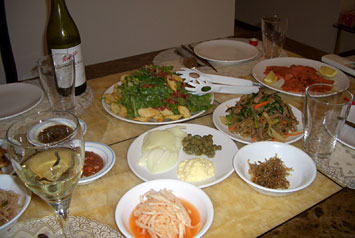 This was just the "appetiser"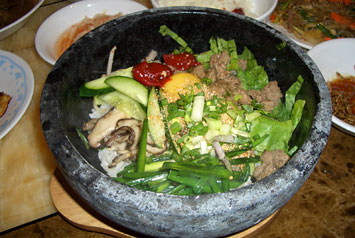 Am I in a restaurant?

After dinner we headed to a karaoke club in Katong. The room was very cosy and nice, with plush sofa, lamp lights and a large projector screen! Very different from Kbox. A Johnny Walker Black "set" literally set us back $248+++!!!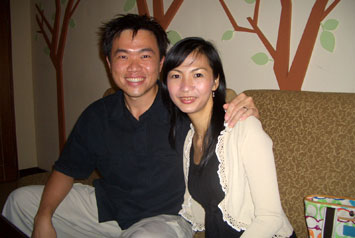 At a karaoke club in Katong

And for the first time in my life, I actually sang in a karaoke! Of course English songs lah. Mr Johnny Walker probably had some influence, but I was actually pretty sober. Much so than my friend whom I had to carry to the taxi! Reached home close to 3am!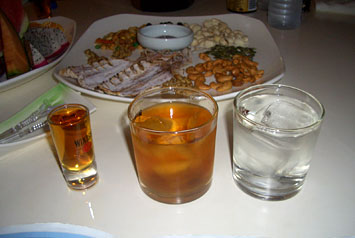 Mirror, mirror on the wall, which of thee is most potent of all?


Friday, 4 May 2007 - My Bruised Thumb, Foot & Butt
After work, played futsal with Kian Pang and his office colleagues at Henderson Park. Boon Chong, Boon Teck, Gabriel and his friend Dennis also came down together with "pom pom girls" Valentine and Novita!

Unfortunately, more and more outsiders arrived and we had to play against them instead. Ended up with 4 outsider teams, and those malays are good! Overall, it was a disappointing game from me today, not helped by my still-recovering knee injury, plus a bunch of new injuries picked up today! A swollen and bruised right thumb after stopping a close-range ferocious shot by Boon Chong, a bruised right butt after falling on the concrete court, and a mysterious bruise on the top part of my right foot.

Looks like if we wanna play among ourselves, will have to foot out some money and book a court/field...


Tuesday, 1 May 2007 - Tetra Pak Bowling Competition!
Today is the day of reckoning! Last week's practise session was disasterous, so how will I fare today? We went down with Soo Kee to Serene Centre for McDonald's breakfast first before heading to the StarBowl bowling alley at HomeTeamNS @ Bukit Batok. I even got to select the best fitting 13 pound house ball.

There were 40 participants in total and I was in the team with Alex Lee, Elin, Chan ChanHeng and Ang (or was it Ong?). This competition is over 9 games, with a lunch break even!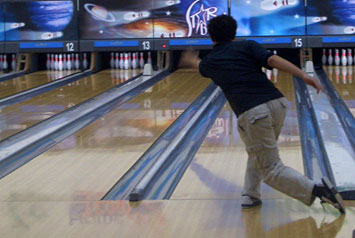 With my new bowling shoes. Got the style or not huh?

Sigh. To cut the 6-hour bowling competition story short, I played badly. Couldn't muster enough strikes and worse of all, couldn't spare consistently. The score ranges from 117 to 146 I think. Even Elin played better than me at times! Sorry guys!

After taking an afternoon nap on reaching home, I started work on my next SRC activity assignment: Sports Climbing! My Lego minifigs are called to action again, this time to scale a "10-metre" high Lego wall!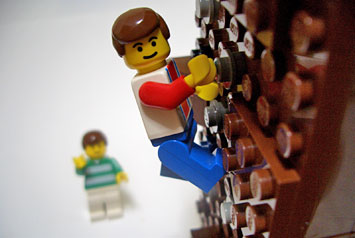 Inspired by Spiderman3, Stripes poses midway up his ascend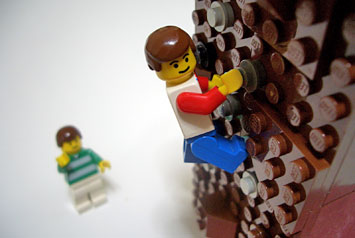 Careful dude! There's no safety line, just bluetack!

Now which one do you think is nicer?


Saturday, 28 April 2007 - Can't Get Enough of It?
Gabriel was really keen on playing street soccer since the last game last weekend. He even bought a fiery red pair of Nike street soccer shoes!

So by popular demand, we had another game today at 4pm at Henderson Park! Boon Chong, Soo Kee & friends, Eric, Weishun, Kian Pang & friends were there too, as well as Valentine but without her doggies this time.

I only scored a tap-in goal today and all that huffing and puffing were no match against Soo Kee & friends, or the Indians who love shooting power shots as though they're in Wembley stadium like that. Well, the only way to learn is to play against better opposition!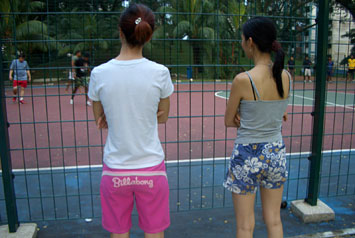 The 2 brave females amongst a crowd of sweating players

And my dear Kian Pang, my beloved goalie, gave me a bloody cut on my nose! As the ball came floating into the goalie's area, I watched and followed the flight of the ball as it went over my head and into his outstretched arms. He had jumped for the ball. And as he landed, he brought down both arms and his right elbow came crashing into my nose bridge!

I heard a "crack" sound and immediately I thought, "Oh no, nose bleed...". Strangely, there wasn't any pain. Checked my nostrils and there wasn't any blood. Asked Kian Pang if got nose bleed or not and he said no. But when I wiped the outside of my nose with my fingers, there was blood on my fingers! "Eh? From where?" I thought. Soo Kee then said it's a pimple that had burst. Oh, okay lor, so I continued playing, though I had to continously wipe off the blood that was still coming out. A little puzzled cos I don't remember having a pimple on my nose...

It was only after losing the game and coming out that Lydia saw me, and banished me straight to the toilet to clean the wound (fortunately she didn't freak out). In front of the mirror, I could see on my nose bridge a 1cm gash, with a bit of bruise too! Wah!

Heh, Kian Pang was feeling guilty for injuring me, but I told him it's not his fault. Part and parcel of the game. I just hope there won't be any infection or scarring!

Actually, I had always wondered how soccer players can get cuts from being head-butted or elbowed. I mean, the striking "object" is made up of flesh and bone and not sharp whatsoever, so how does it inflict a cut? Well, I still don't understand the medical/physical logic, but now I know that it does really happen!


Thursday, 26 April 2007 - Metro 50th Anniversary Sale!
Specially for Metro card members only, 20% storewide sale today from 7pm!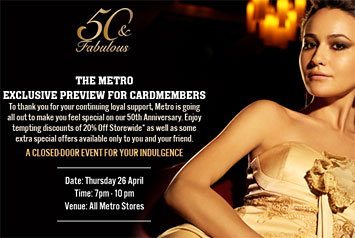 Whenever there's a sale, you can put your bet that Lydia will be there. I had to give up my street soccer game with Kian Pang and accompanied her to Metro Paragon (Sorry dude! Forgot about my shopping appointment!).

At 6plus, there was already a long queue waiting to get in! The queue on the 2nd floor actually snaked all the way to Lawry's and one round the other side till it almost reach the other side of Metro entrance!

At 7pm when the gates opened, the 2nd floor cosmetics section was like a market man! Poor husbands and boyfriends like me tried our best to find a safe spot to stand, where we can watch these crazy females launch their shopaholic assault on SKII, Estee Lauder, Shiseido and whatever dodo.

Well.... since I'm here, I might as well do some shopping myself. :)

Didn't get much lah. Just a Daniel Hechtor long sleeve shirt, a FX Creation belt and a Lego 8144 Ferrari 248 F1 Team. That's all mah. :P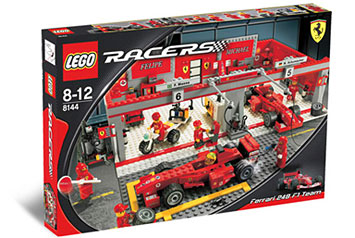 My private Lego garage for Felipe Massa & the Ferrari F1 team!


Wednesday, 25 April 2007 - Futsal Competition Poster
Once again, I'm assigned (which also means kena arrowed) to be in charge of another of our company's sports club activity: The futsal competition on 31 May (which is my birthday too!)!

I needed a picture of some football action for my poster. What better idea than to get my Lego soccer minifigs to become part-time actors and do some work!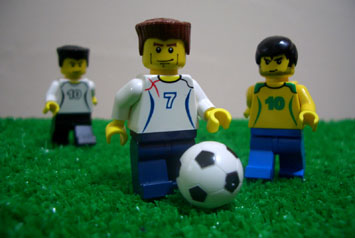 Brazil and Germany are hot on England's tail!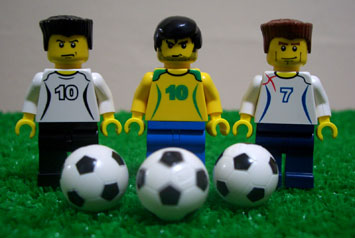 Hello.. we're encouraging fairplay. Dun look so fierce can or not?

Now which picture will my chairman approve?


Tuesday, 24 April 2007 - Play Like This Take Part in Competition?
Today's bowling practice was supposed to help me fine-tune my 1st-throw and sparing throw for the bowling competition on 1 May. But at the end of seven games, I am even more clueless and disappointed than last week! 143, 113, 126, 139, 105, 121, 136. After a great start in the 1st game with 2 strikes and 3 spares (including a split spare!), it went downhill from the 6th frame onwards... sigh.

At the end of the game, I bought a pair of bowling shoes from the shop at the bowling alley! $50, after discount of $5. Haha. Blaming my poor game on the house shoes? Nah.. I just feel like I've contributed enough $1.20 per trip to the bowling alley every time. So I'll have to go bowling 42 more times to recover the cost of my new bowling shoes!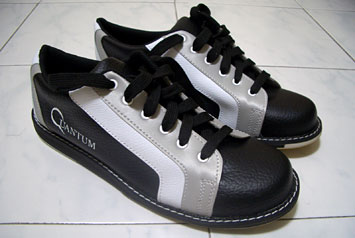 Nice or not? Got special soles for left-handed bowlers okay..


Monday, 23 April 2007 - Who Says Waltz Is Boring?
I'm disappointed that someone had dropped out of the class, not just because of a hand injury, but claiming that it was boring also.

How fun an activity turns out is entirely up to you. If you go there with a negative mindset, it doesn't matter what kind of dance, or for that matter, what activity it is.

Thankfully, the rest of us had a ball of a time! There was a lot of couple-dancing and switching around of partners today. We certainly still need lots of practice! My palm was sweating! :P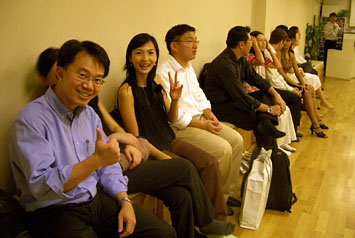 Vernon and Lydia showing their delight in the dance class

After class, we went to a japanese restaurant at Bugis Junction for dinner, together with a couple in our dance class, Nicholas and Alice. It was fun chit-chatting with them and everyone over dinner. Certainly makes Monday feel like a fun day!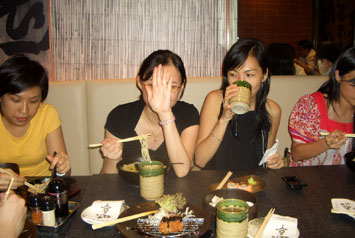 Pei Sze practicising her Waltz arm posture during dinner...


Sunday, 22 April 2007 - Miss Singapore Universe 2007
And the winner is.... Jessica Tan!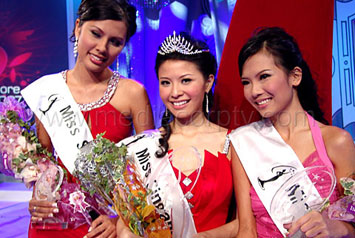 Christabel Cambell (3rd), Jessica Tan (1st) & Joey Feng (2nd)

The questions and answers were very "answerable" though, which led us to speculate that the purpose of that was to give more leeway to the judges to select the "best" among the girls.

Anyway! This time round, the winner and 1st runner-up (Joey Feng) were both fancied by Lydia and me. And so for the first time in ages, we were both very happy with the outcome! :)

Now let's see how far they can go!


Saturday, 21 April 2007 - Let's Play Futsal!!
I'm amazed! A last minute mass SMS sent out to my friends yesterday for a street soccer game this morning managed to pull in 9 of us all together (would have been 11 if not for Weishun's last minute headache pullout and Andrew Woon's no show). The last time we played together was many years ago!

When we arrived at Henderson Park futsal court at 9.30am, it was crowded! There were already a couple of teams there and we will have to play against them. It's a 5-a-side, 2-goals knock-out rule. There goes the hope of kicking around among ourselves. But it certainly adds a huge amount of excitement to the game!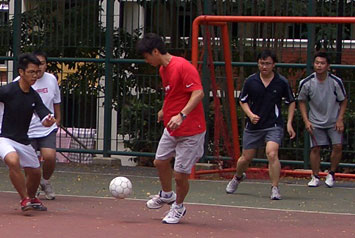 Boon Teck, Cheng How, Eric and Kian Pang in action

As more teams turned up, it became a 1-goal knock out game! Even more at stake! We lost a couple but also won a couple. Gabriel scored a fantastic kick-off goal from the centre! I scored 2; one was a simple tap-in while the other was a rasping shot to the top right corner!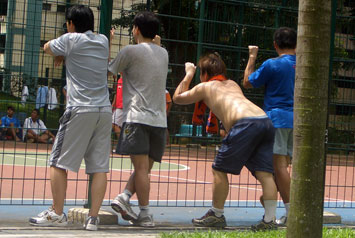 Tzin Mein, Boon Chong, Gabriel and Soo Kee watches on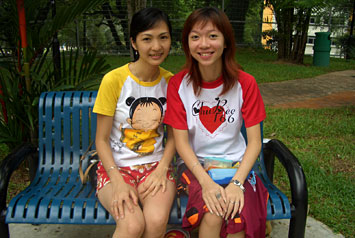 Valentine (Gabriel's wife) and Lydia, the pom-pom supporters?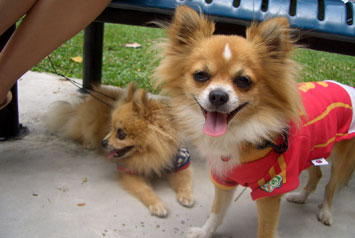 Gabriel & Valentine's doggies came to support us too! Woof!!

We finally called timeout about 12.30pm. It was fun! Should play again sometime! Too bad Cheng How is returning to Holland this Thursday. When we were leaving, the other teams waved goodbye and asked us to join again next week! :)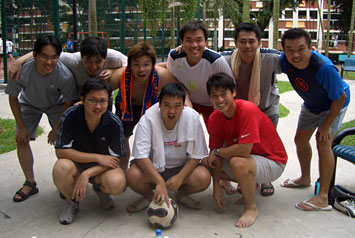 The "uncle" team, haha!

In the evening, went to my parent's house for dinner. Jason and Fenny joined later. Will try to make this a regular monthly affair! Very full! And my body is aching from this morning's soccer!


Friday, 20 April 2007 - Let's Wine & Party!
Oh, what a Friday it turned out to be!

1st was my section company dinner at Carousel @ Royal Plaza. The variety of food is simply amazing! The quality was great too! As with all buffets, I always recce the food first to see and plan how to fill my stomach. Every alternate trip to the food station was for the salmon sashimi!

With my stomach filled, I met up with Lydia and we went to Wine BOS @ North Canal Road about 10.20pm to meet up with my good old AJC & NTU friends! Haven't seen these bunch of friends for a long while and it was great catching up them! Kian Pang, Andrew Woon (aka Ah Beng), Boon Teck, Novita, Andrew Quek (aka Birdman), San San, Eric, Tzin Mein and Cheng How!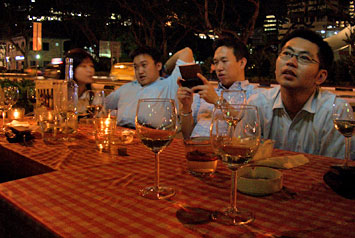 Andrew was more interested in the handheld console than the wine

Unfortunately we had to leave around 11.30pm after finishing a glass of white wine, cos Soo Kee and friends were waiting at Eastside @ Mohd Sultan!

When Soo Kee said they had ordered 3 bottles of red wine, I thought it was going to be a nice and quiet chill-out chit chat session. How wrong can I be! Pumping loud dance music filled the air, blasting from the speaker just located above our seats! Also present were Serin, William, Max and Kellin (I think!), whom we had hang out with at Bar None the other time.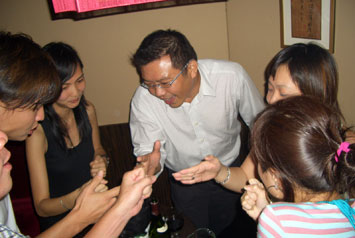 The finger-guessing game. I've lost count how much I drank!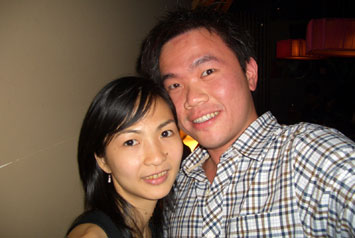 My face may be red, but I can still shoot single-handed!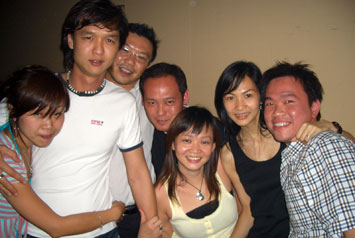 The crazy bunch... red, red wine...

Oh boy, there was so much fun, nonsense and hilarious moments, haha! My digital camera has captured a couple of blackmail-worthy shots too, heehee! But lest I be banned from future clubbing parties (and my consideration for others too, of course), the 3 photos above will have to do!

We finally left the place after 2am. This time Soo Kee drove cos Lydia had a glass too many and was feeling sleepy, heehee. She dislikes hard liquor, but wine.... it's another matter! *wink*


Tuesday, 17 April 2007 - Let The Bowling Pros Show You
Ya right..

Actually, it's just me, Veron and Cheung at our weekly Tuesday bowling session at StarBowl @ HomeTeamNS, Bukit Batok. Our company's bowling competition is on 1 May (which is pretty soon!) and we wanted to put in more practice.

But looking at my form, I'll be happy to be able to bowl consistently and aim accurately! I got a score of: 164, 112, 159, 118, 118, 120, 186. In the 1st and 3rd game, I had a turkey each (For the hungry-minded, it actually means 3 strikes in a row and not the actual bird). The 11x score, I just forgot how to spare again, which is very confusing to me.

The last game of 186 was really wasted. I decided to focus on my sparing technique and I had close frames all the way till the 9th frame! On my 10th frame, the first throw missed the centre pin, leaving me with 4 pins standing. And my 2nd throw was off and I missed badly! Urgh!!! I almost achieved my first complete close frames game! Sigh...


Monday, 16 April 2007 - Waltz Lesson 4
It's the 4th lession already of our Beginners Waltz and Rythm Foxtrot dance class! Yet we're still bungling around the dance floor, heehee!

But nevermind, it is better to learn something new then to be stagnant rite? Today, we learnt to dance from one end of the dance floor to the other side. Gentlemen: forward close step, forward natural turn, backward close step, backward reverse turn. And repeat till you get to the other side, taking care to avoid the middle pillar and Pei Sze! :D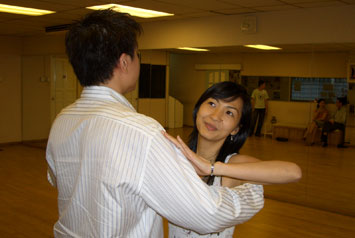 Got the look or not huh?

As usual after the dance class, we went out for dinner with the rest at the food centre opposite Bras Basah Complex. The ba chor mee kia was pretty good! Soo Kee later gave Pei Sze a ride home to Bukit Batok, cos Vernon could not attend the class today. Oh, we had a fun time teasing Oh Pei Sze, heehee!


Sunday, 15 April 2007 - Lydia's Bowling Competition
Today's Lydia's company bowling competition at StarBowl @ Textile Centre. This girl only went for 2 training practice prior to the competition! So brave huh!

In her team was Charlene, Puay Keng and Tricia. The only all-girl team, heehee!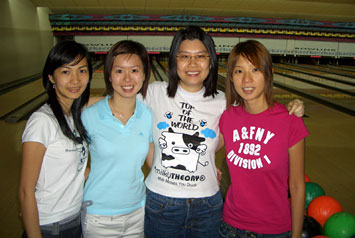 All smiles before the competition

The 4-game competition started at 10am and finished around 1pm. At the end of it all, how did they fare? The girls.... ahem... let's just say they didn't come in 1st. Lydia didn't allow me to publish the score, heehee. But it was a good effort! Applause!! :D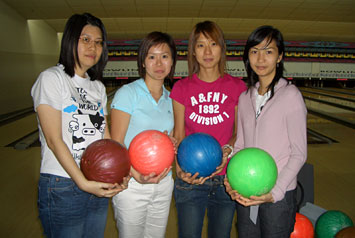 Don't be sad.. at least you entertained me for 4 hours! :P

Oh, I just realise I haven't given the answer to my April Fool's which-is-not-true article. Here's the link back to the entry on 1st April and the answer!


Friday, 13 April 2007 - Snip Snip, Snap Snap
It's haircut day again at Reds @ Bugis Junction! As usual, Ann Ng, our regular hairstylist attended to us. She "scolded" us for having our hair cut while we were in Indonesia during Chinese New Year, heehee. Told her it's very cheap there and even got hair spa there. :P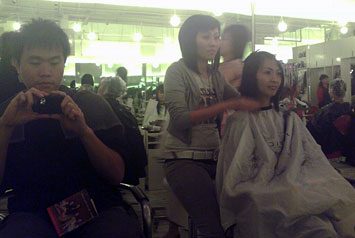 It's not a girlie mag on my lap, I swear!

Lydia asked Ann to give her a new hairstyle and boy, did she get one! What I think of it? Err.. I gotto get used to it! Oh oh, now she is also interested in getting hair spray and styling wax!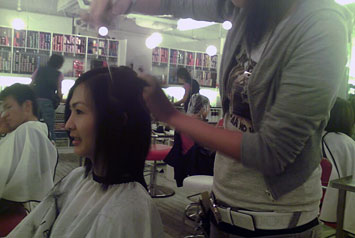 The mid-way transformation to her new hairstyle

Met up with some friends later for dinner at Sketches. I regretted ticking "intermediate" chilli in the DIY pasta checklist. It's too hot for a pasta! My supposedly creamy white sauce looks like kimchi color instead! It was a little too fiery for me, especially when I've got a terrible sore throat that I got from Lydia (oh, she instead blames it on me eating 4 chocolate muffins at one go yesterday).

Hehheh, my understanding of "fly kite" took on a new benchmark index today. Fly kite, Level 10: When he/she is a minute away and you tell him/her that he/she gotto take a raincheck!

Haha! Thankfully, it wasn't me, nor did it happen to me!


Wednesday, 11 April 2007 - Magnificent Seven!!
Never in my whole life have I seen such a wonderful and powerful display of football! Manchester United totally decimated Roma 7-1 in the Champions League 2nd-leg quarter finals! It was a joy to watch their attacking play, converting almost all their chances into goal! Felt a little embarassed for Roma, especially for poor Totti, who is such a great player.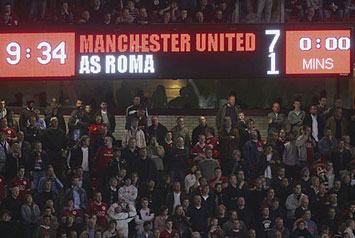 A truly unforgetable game!

Now, hopefully this will inspire me to play better on my weekly Saturday street soccer games, and also in the coming company sports club futsal tournament in May! :D


Tuesday, 10 April 2007 - Major Investment in SpartanSG Football Club!
I just bought a 18 year old Latvia player for $82000 and a 18 year old Spanish player for $204000! And also started construction of my stadium (The Kherubim) to upgrade it from a 12000 to a 16000 capacity stadium at a cost of $924000!!! That's a lot of spending in one day for a Division V club!

In case you're wondering what the hell am I talking about, it's all happening in the online football manager world called Hattrick! Check it out here!

Click here to see more details about my club, SpartanSG. What else can I name it? :)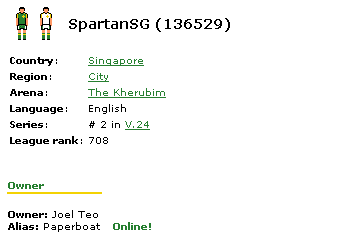 If you like soccer, you'll love this game! You'll practically manage all aspect of the game, from tactics and team selection to buying, training and selling players, to monitoring the club's economy and pleasing the sponsors and supporters! Best of all, you're up against real humans!

What are you waiting for? Sign up now! It's free! Lohman, Francis, Thomas and even my brother Jason has joined in the fun! :D

Warning: Highly addictive! Let me know if you need any help to get started! Can be overwhelming in the beginning!

Lydia is going to nag at me now for wasting time on this game. :P


Monday, 9 April 2007 - 4.. 5.. 6... Moooon Riveeeer....
4.. 5.. 6... box step! 1.. 2.. 3.. reverse turn! 1.. 2.. 3.. front box step! 1.. 2.. 3.. natural turn! 1.. 2.. 3.. and now a backward box step! 1.. 2.. 3!! Yay!!

If only it was as easy to dance waltz as it was spelt above, haha! But after a few rounds of bumping into each other, bumping into others, turning the wrong way, we managed to complete the whole set! Yay!!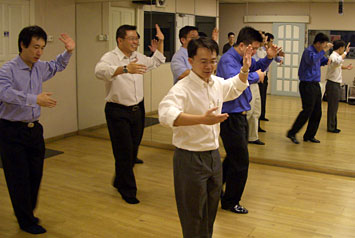 Tetra Pak dancing guys in actiooon! Stomach in, chest out, guys!

I sometimes get the reverse turn and natural turn mixed up. But it was fun! Must tell Vivien tomorrow though that we're short of girls again! Today, 6 guys were without partners!!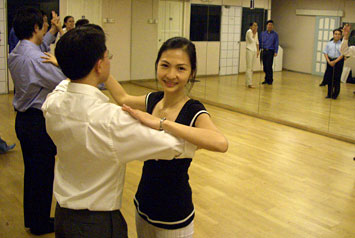 I'll remember Vernon for dancing with my wife!

After class, had duck rice dinner with Soo Kee, Vernon, Dominic and Chee Yong along Liang Seah Street before heading home for two more rounds of waltz practice. :)

Right now, I'm counting the 1.. 2.. 3.. while listening to the song, Moon River. :D


Sunday, 8 April 2007 - King Kong on an Easter Sunday
After attending Easter Sunday in church, we head back home for an afternoon of lazing around at home. Which means, I sit in front of the computer while Lydia sinks into her sofa and watch Korean drama series. :)

After a dinner of Lydia's fried rice special, we sat back and watched King Kong! Haven't watch the whole thing in its entirety yet! I thought it was a pretty good movie, with intense action and also love between beauty and the beast.

Lydia, on the other hand, was struggling to be awake! I had to give her a shoulder massage now and then, she demanded, or she will sleep!


Saturday, 7 April 2007 - A Car Can Be a Burden?
I never thought it would be, but it could! Especially when it comes to parking!

After taking YoungHo's car home yesterday and without a HDB season parking label, it was a big concern! Every second that it is parked downstairs without a parking coupon could lead to a fine! :P

Thankfully when I pulled out of the carpark at 11 plus, there was no paper sticking out of the window-wiper, heehee.

With the luxury of a car, we drove down to Greenwood Avenue and bought a 1kg chocolate fudge Lana Cake! After driving back to put the cake in the fridge, we went to Adam Road Food Centre for a lunch of delicious nasi lemak! The nasi lemak here is better than the one at Changi Village. The rice is so soft and rich in coconut... hmmm!

By the time we arrived at YoungHo's condo at Yew Tee, it was close to 3pm and raining. We took him to Isetan Scott, Burlington Square and Liang Court before wrapping up the day. It was quite fun to play with his Garmin GPS navigation system! Not entirely accurate nor the shortest route, but if you're totally lost, it will bring you comfortably from point A to point B. Buying the Singapore map cost him a bomb though!


Friday, 6 April 2007 - QingMing, Good Friday & The Cannery
We set off early in the morning at 6.50am for the annual qingming trip to the cemetery with my parents, Uncle Nick & family, and Zi Yi and Uncle Fred. Thankfully, the days of long traffic jams are gone (or becos we're early?) and though it was tricky inside the chinese cemetery, it was still managable.

One thing puzzles me though. At the cemetery, I see some groups of people shouting "huat lah!" and throwing joss paper up into the air. All these carried out right at the foot of the tomb of their beloved departed relative whom they have come to pay respect. What is there to "huat" about at a moment like this? It's disrespectful at the very least. But that's just typical Chinese: Car accident, slow down and take note of license plate number to buy 4D; Murder at HDB flat, take note of unit number to buy 4D.

Death is only the beginning... It's funny that the attitude they hold towards death and hope (of striking it rich), can be compared to a Christian's view of death. It's only through death that he/she is reunited with God in heaven. And on this Good Friday, we remember Jesus Christ for dying on the cross for us.

Okay, enough of the serious talk! We met up with YoungHo later and had a sumptous chinese steamboat dinner at Suntec before proceeding to The Cannery @ Clarke Quay for drinks! Wow, this place is really amazing at night and very crowded! The overhead canopies covering the sky reminds me of the alien mothership in Independence Day, haha!

We settled down for drinks at Highlander and downed over $100 worth of beer and Highland whisky! But it's not over yet! We popped over to The Clinic, a highly controversial medical-theme club. Where else will you see a surgical table equipped with giant surgical lights doubling as a reception counter, and waitresses dressed in green hospital uniform? We got ourselves a seat outside on sofas that resembles hospital beds with a hospital screen partition to boot.

And of course the house specialties! Mixes presented to you in a drip-bag on a drip stand (Sex on the drip), in syringes (X-Nurse's Party) and in some medical glasses I think (Chemical Babies). $50 for each concoction!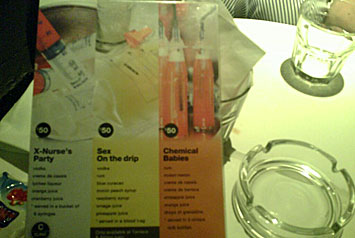 The 3 one-of-a-kind house speciality drinks!

Needless to say, we went for the most visually dramatic: Sex on the drip! The drink is dispensed through the drips and into our glasses! Oh boy!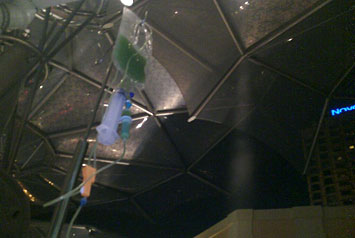 Our drink dispenser: a drip bag, hahaa!

Say to say, the drink was a disappointment compared to the great visual effect. The drink, a mix of vodka and rum and half a dozen of other non-alcoholic stuff, was simply too weak. It was like drinking some mixed juices. Simple no power at all.

In the spirit of good fun and curiosity, I ordered a single shot of X-Nurse's Party for YoungHo! A nurse soon arrived dressed in a low-cut mini dress with a syringe in hand! And she sat on YoungHo's lap, haha! After asking him to open his mouth, she gave him a shot. Heehee, we all had a good laugh! YoungHo was complaining that he didn't enjoy the moment as the girl was too heavy!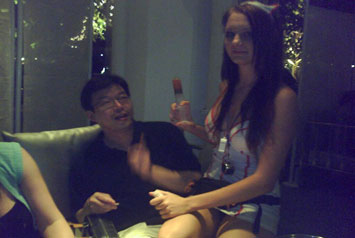 A close encounter with a Singapore nurse

We finally left the place about close to 3am! And Lydia managed to drive us all safely all the way to Yew Tee and back home! That's some good mileage and driving experience she has clocked, heehee!! She told me later that her legs were shaking but she likes the spacious and powerful feeling driving a 2-litre Nissan Primera!


Thursday, 5 April 2007 - Yummy Black Pig!
With Lydia's constant craving for ramen, there's only one place to go to satisfy her! Tampopo Japanese restaurant at Liang Court!

We went there early after work and thankfully there wasn't a queue forming. She had the black pig shabu ramen while I had the black pig cutlet with rice. The food was really great! Throw in the $8 salmon sashimi (fantastic!) and a cheesecake and chiffon cake for desert, it was a really enjoyable and filling meal!

Fantastic as it was, it still couldn't match up with the black pig tonkatsu we had in Hokkaido. That one simply melts in your mouth. Hmmmmm... yummy....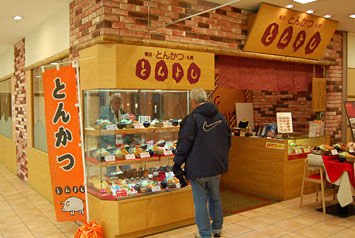 The restaurant in Hokkaido, the best tonkatsu meal I ever had!

I have a sneaky feeling that it is the same restaurant (or subsidiary?) though, cos the little piggy and the japanese words in the above picture look similiar to the logo I saw on the chopstick wrapper in the restaurant today.


Wednesday, 4 April 2007 - A Disasterous Deathmatch Kickoff
Had a quickie SeriousSam2 deathmatch session with the guys today!

Unfortunately, within the 1 hour timeframe I have for the deathmatch faceoff, it got off to a bad start. Session could not connect and half an hour was gone before it was found to be due to firewall settings. And when it was finally up, the game was lagging! I find myself "teleporting" around and starring up ceilings and pillars. Initially, I really thought I was stepping into some hidden teleporter, haha. The problem probably lies with my computer having just stopped running SETI@Home (Search for ExtraTerrestrial Intelligence!!) prior to launching the game.

But will your opponent aiming the double-barrel shotgun down your stationary ass give a hoot? Of course not. Entering into the fray mid-way through, I managed a pathetic 4 kills and an alarming 5 deaths before someone chalked up 20 kills I think and emerged the winner.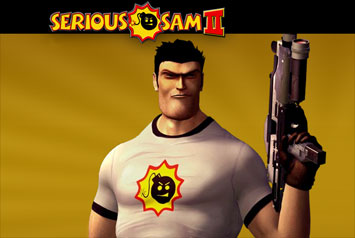 A seriously bad game I had, that is!

And that mini 5-minute session was all I had before I had to split! Oh man, what a disappointing re-induction into the LAN gaming world again after a lengthy layoff of like... 2 years. :/

I am seriously disappointed. Ha!


Tuesday, 3 April 2007 - Weekly Bowling Training
Even though all the others couldn't make it for bowling today, Veron, Cheung and me still went ahead with our practice session!

But not before another calorie-inducing dinner at Botak Jones, a yummy authentic american western food stall located at 32 Pioneer Sector 2, recommended by Veron. The fish & chips was superb with spicy fries and at only $6!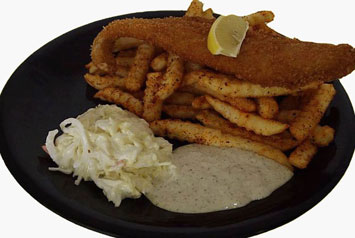 The fantastic $6 fish & chips

It's no wonder then that our first game sucked big time. The three of us got a score of 99, 100 and 101, haha!! Thankfully we got better (me and Cheung at least, heehee). Was able to slowly fine-tune the position and motion for the first-throw and for sparing. Tried a new technique for the first-throw too and it was not too bad (a throw down the centre with a "helicopter" spin). At the end of six games, average was 130+, with a high at 154. Cheung managed 5 strikes in a row though and hit a high score of 222!


Monday, 2 April 2007 - And Now, the Box Step
It's our 2nd dance class session! Kelly also signed up for the class! And this time, the male-female ratio was just right after adding two new female dance assistants. Chee Yong got to dance with one of them, heehee. Me? Of course I'll faithfully remain at Lydia's side. :)

Today's session was quite interesting as we put the box step to practice and towards the end, incorporated a side swing into the steps (can't remember what's the exact name the instructor said lah).

And as usual, after burning all the calories during the dance class, we just had to put them all back by visiting Lao Pa Sat and indulging ourselves in satay, bbq stingray, mee goreng, fishball soup and teh tarik!


Sunday, 1 April 2007 - Happy April Fool's Day!!
Happy April Fool's Day everyone! On this day, The Straits Times will post an April Fool's Day article somewhere in their papers. Now here are three of my own articles for you to decide which is true, and which is not:

Article 1: Fiance spends $1000 on Lego in a single day
When Mr Joel Teo walked into The Toystore at Serene Centre that early morning, his fiancee would never have expected him to walk out an hour later almost $1000 poorer.

Joel, an avid collector of Lego Starwars, made a total Lego purchase of almost $1000 as he carts off with the Ultimate Collector Series Imperial Star Destroyer, the Ultimate Collector Series Rebel Blockade Runner, and a small unnamed set.

His fiancee, Miss Lydia Hendra, who was with him at that time, could only shake her head but let slip a smile at the same time. "Although I do not usually allow such an expensive purchase, it still makes me happy to see how happy he is." she said.

"I was really surprised when she said that I could buy them all." Joel said. "Sitting at McDonalds later with my huge UCS sets was a really wonderful feeling as other kids looked on in excitement."


Article 2: Girl injures herself while running after train
An NTU Accountancy undergraduate fell and scrapped her knees badly while running after a MRT train that was approaching Buona Vista MRT station.

Miss Lydia Hendra, who was walking along Commonwealth Ave West after visiting her guardian, was one traffic light and more than 500 metres away from the station when she looked up and saw the West-bound train approaching the station. As she made a run for the station, she tripped and fell. Both her knees landed hard on the rough concrete pavement, as well as her palms as she tried to cushion her fall.

"I do not know why I ran after the train even though I was very far away from the train station." she said. "My knees were bleeding a lot and it was very painful. At the train platform, I tried to stop the blood from flowing down my legs but it was very difficult. Luckily a kind lady passed me some tissue paper. On the train back to NTU, some people were looking at my knees. I felt shy, so I covered my knees with the tissue paper."

SMRT and LTA would like to remind passengers and pedestrians not to run after trains and buses. "It is better to miss a train or a bus than to risk injury to yourself." an unnamed spokesman commented.


Article 3: Guy's arm trapped in toilet bowl
Bugis Junction security guards came to the rescue of an embarassed NTU Computer Engineering undergraduate when his right arm was trapped in the toilet bowl. His girlfriend, Miss Lydia Hendra, had called for help after sensing something was wrong and was frantically waiting outside the 2nd floor male washroom. Thankfully, he was freed after five minutes when the security guards managed to dislodge his arm from the toilet bowl.

Her boyfriend, Mr Joel Teo, was getting up from the toilet seat when his handphone slipped from his pocket and dropped into the toilet bowl. As the phone was a present from his girlfriend, he panicked and immediately reached down the toilet bowl to retrieve the handphone. Unfortunately, he slipped on the wet floor and his right arm slid forward, causing his elbow to become trapped by the inner edge of the toilet bowl.

"It was really embarassing to have to be rescued from a toilet," he said. "but many thanks to the security guards for their help. Thank goodness they didn't need to call the SCDF to break the toilet bowl."

------------------------------------------------

What's your guess? :)

...

...

...

Ok... the answer is: Article 3 is not true of course! I did drop my phone in a toilet bowl before though!